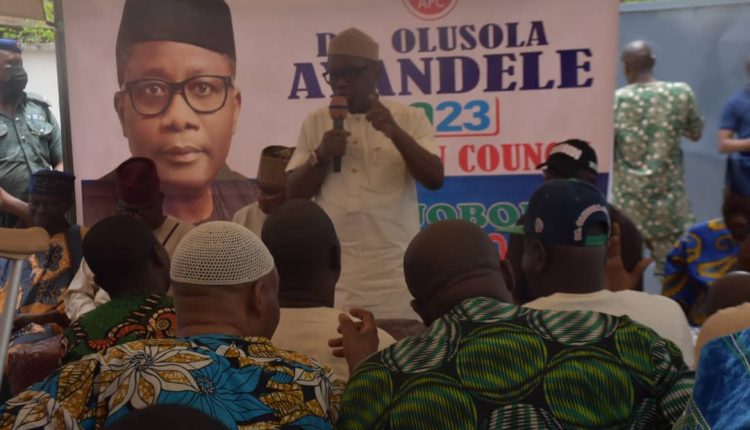 2023: I'm Most Suitably Qualified To Represent Oyo South -Ayandele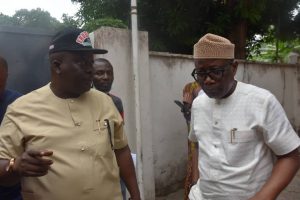 A Senatorial Aspirant in Oyo state, Dr Olusola Ayandele, on Wednesday disclosed that remains the most qualified aspirants among those vying for the red chamber in his constituency.
Ayandele said he has four out of the nine local government areas in Oyo south senatorial district who are ready to support his aspiration.
He further said Ibadan, the Oyo state capital deserves a special status as the capital of old western region, which he promised to carry out as soon as he gets to the office.
The successful business man who is contesting on the platform of the an All Progressives Congress (APC) said that he would pursue special status for Ibadan at the upper chamber, if given the mandate.
Ayandele made the disclosure on Wednesday during the inauguration of his Eruobodo 2023 Support group in Ibadan.
The Ibarapa-born businessman, was a governorship aspirant of APC in the 2019 general election in the state.
He said that Ibadan deserved special status, saying such would form part of the projects he intend to pursue at the upper chamber.
"One of those things I intend to discuss at the upper chamber when given the opportunity is a special status for Ibadan.
"Ibadan serve the whole of western region with several of them on their own now. Some policies must be put in place and all must change for the better," he said.
Ayandele, who declared his interest in the Oyo South Senatorial seat, said that the Senatorial district constituted 63 percent of the voting capacity in Oyo State.
"I contested the APC governorship ticket in 2019 and despite the fact that  I am from Ibarapa, I was one of those three shortlisted out of the 33 local governments.
"That was 33 local governments and now I'm contesting the  Senatorial seat in just nine local governments," he said.
The Senatorial hopeful said that his unique advantage was that he is the only aspirants who already has four out of the nine local governments.