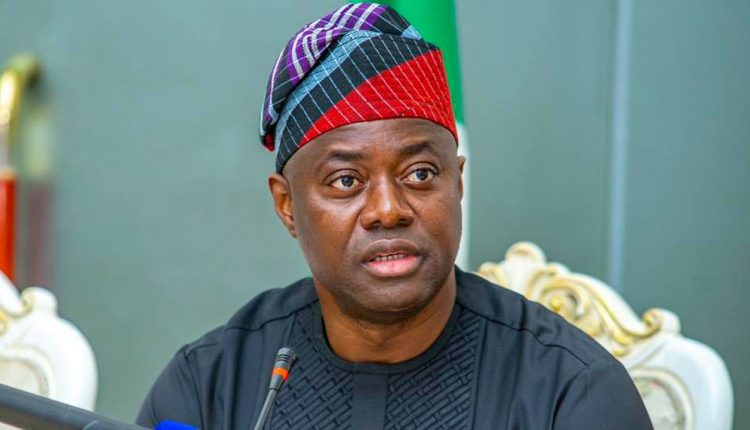 2023: Stay Clear Of Imposition Of Candidates In Oke-Ogun, PDP Group In Diaspora Warns Makinde A diaspora-based group within the Oyo State Chapter of the Peoples Democratic Party (PDP) in Oke-Ogun area of the state, Kajola United Front In Diaspora, (KUFID) on Monday warned the Governor of the state, Seyi Makinde to stay clear of purported speculated imposition of candidates into the Senate, House of Representatives  and State House of Assembly respectively.
The advice was contained  in a statement jointly signed by the Chairman, Comrade Musbau Rafiu  and his Secretary Comrade Olaniyi Zaccheus.
The statement stressed that it become consistent speculation that Governor Seyi Makinde had endorsed candidates for 2023 general elections into National Assembly and State House of Assembly without recourse to democratic process.
KUFID said the Governor had equally endorsed 13 Lawmakers  for re-election into Oyo State House of Assembly, saying Hon. Mustapha Akeem of Kajola State Constituency is also inclusive.
The statement charged Makinde to stay clear of endorsing either performing or underperforming Lawmakers for re-election of another term of four (4) years.
In the same development, Chairman of the group in an interview asked Makinde to toe the path of democratic process, which allows every aspirant no matter highly placed and influential to prepare him/herself for primary elections before his/her qualification can be electorally guaranteed.
He maintained that democracy remains government of the people, by the people and for the people and that is why Governor needs to return power to the people in order to prevent an  autocratic use of power.
He stressed that autocracy, tyrannism and excessive use of power are alien to democratic practices and it is incumbent upon the Governor and other concerned stakeholders to refrain from conceding automatic tickets to some honourable members in the state.
He enjoined Makinde to allow the incumbent lawmakers and other aspirants in the fold of People's Democratic Party(PDP) to make themselves available for primary elections, stressing that those who are able to scale through will have massive support from the masses.
The chairman called on Makinde to give no room for conspiracy that may implode the party, as a result of endorsement and imposition of candidates for 2023 general elections.
He asked the Governor to listen to the voice of the masses and democratically toe the principles of the engagement.