Akintola Replies PDP Members, Says Violence Remains Their Trademark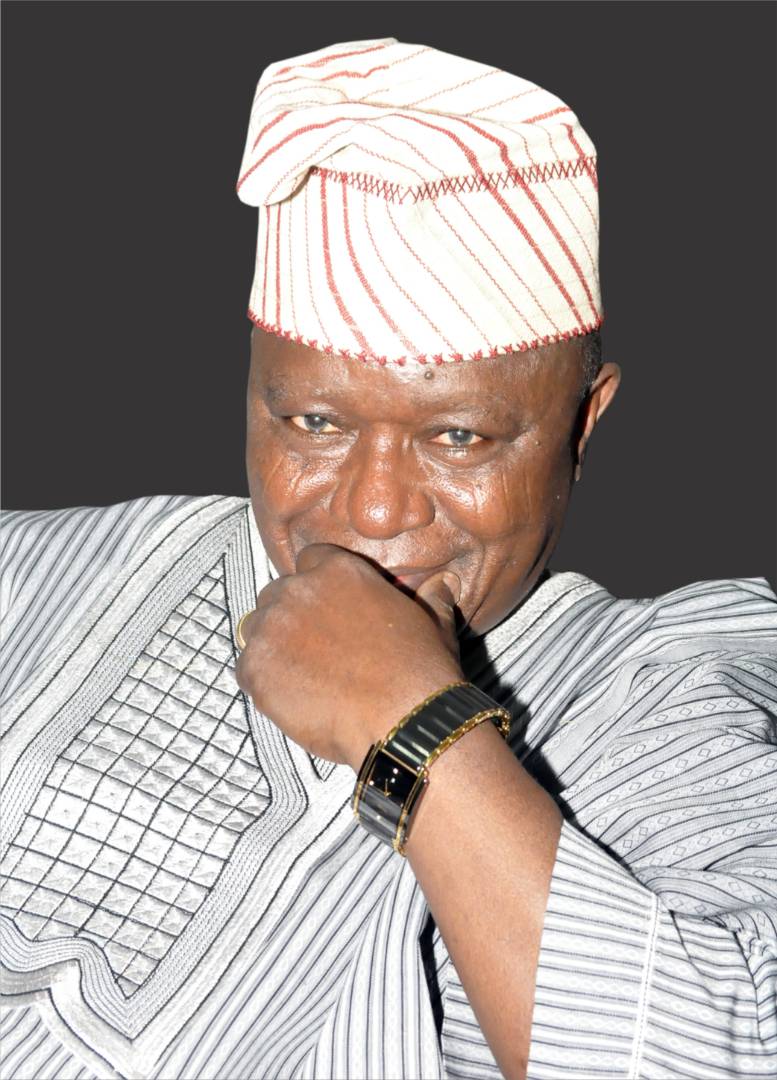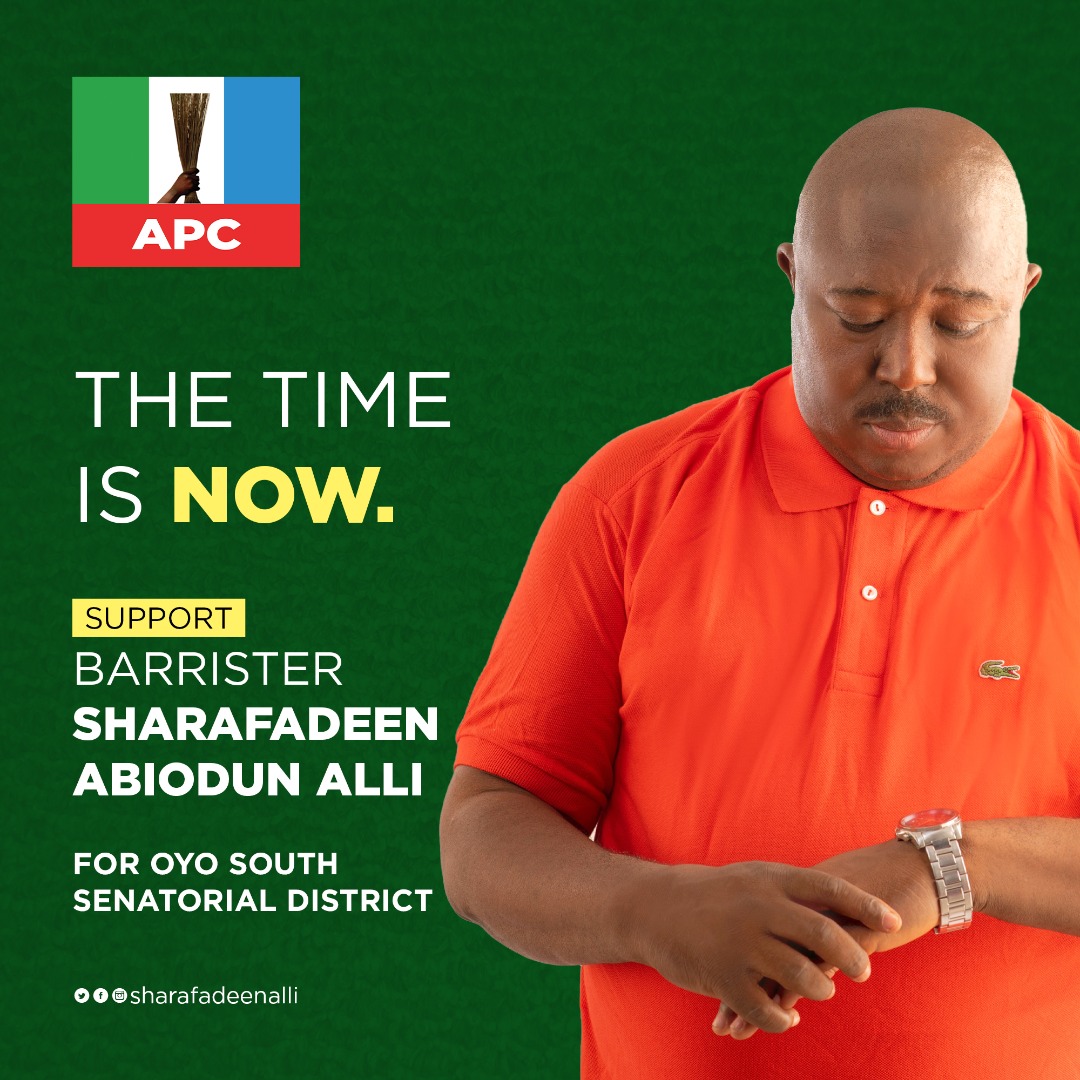 A Senior Advocate of Nigeria (SAN) and governorship aspirant on the platform of the All Progressives Congress (APC) in 2019 general elections, Chief Nìyí Akintola on Saturday said the trademark of the ruling Peoples Democratic Party (PDP) in Oyo state is violence.
He wondered why the people of the state handed over a peaceful state like Oyo state to a group of people who derives pleasure in violence.
Akintola, who was one of the disciples of the late former Attorney General of Federation, Chief Bola Ige reminded PDP that he tendered hundreds of ammunitions against some NURTW members who participated in PDP Government, led by former governor Adebayo Alao-Akala.
The legal luminary who spoke shortly after he donated 10 block of shops to the victims of fire incident which razed Araromi spare part market, Gate Ibadan said PDP Members usually talk before they think.
Oyoechonews recalls that the market was razed by a midnight inferno on 21 April, 2021 after electric power was restored.
He said; "PDP usually talk before they think. Ibadan people were fed up of the antics of PDP because of insecurity during the time of chief Alao-Akala then. We organised stakeholders meeting in Ikeja at that time. Chief Adegbite and Chief NA Idowu were arrested ding the meeting with us.
"Teslim Folarin who was a Senate leader at that time and even the then deputy governor, Azzem Gbolarunmi could not stomach it. They were holding meeting with me in my house in Ikeja. All the effort was because we were given bad names at the lowest ebb, especially when the president of Medical Student, Awal was killed by members of NURTW then. How will you justify when people cannot sleep and close their eyes. It has been the trademark of the PDP.
"For those saying insecurity is as a result of what APC has done in the state for eight years, I think they need to go back to school. They need to credit some of us with form of intelligence. Let me remind them that the state of things in the state today has always being their trademark. Each time PDP is in government in Oyo state, it has always been violence, violence and violence. Violence is their trademark. I handled the case between former governors Ajimobi and Akala.
"Look at the numbers of weapons I tendered against Akala in court. Have you forgotten so soon? Look at the photographs. Numbers of ammunitions I tendered in court including AK47. How can anybody hand over security of life and prosperity of our people to such people again? I told the governor that there is something we called terrorism act, it is still in operation. That was what Ajimobi employed and worked for him. Under that act, you can be detained in any part of the country without trial and bail.
"The law is there for Government to employed but government is looking other way. All he needs to do is to use two of three of them as a scapegoat. Take them to Jalingo or Kastinala prisons. When they spend like three months there, others will adjust. That was the instruments Ajimobi used.
"A traditional chief was Kidnapped in my constituency few days ago and I have told my people to fight back. I told them to defend themselves and I am repeating it again, self defense is part of our laws. The era of fighting insecurity on the pages of social media is gone. How can you be fighting teriorism on social media? Go out there and confront them. We have done it before during NADECO era and we can still do it again. The governor cannot fight insecurity alone but he must show the way."
Speaking on the shops he donated to the victims, Akintola said; "well, when I went there like every patriotic citizen of Ibadan to inspect the level of damage, many people do not know that the market stretches from the prison area down to old Ife Road. The victims complained of hunger, neglect and other things. They told me that Governor Seyi Makinde had given them a sum of N50 million and I told them I wasn't going to give them any amount because I don't believe in giving people fishes but will teach you how to fish.
"In fairness to the Governor, he wanted to build the shops for them but the people requested for money and I told them that I am aversed to such style. So, the leadership of the market came to my house, I asked them to show me a portion where I can build ten lock-up shops. I am going to build it for and equip them with toilet facilities.
"I awarded the contract myself, I didn't give them the money, down to the least labour, I employed so that there wouldn't be room for any shoddy job. I employed the site engineer that was supervising the work, you can see that the structure is quite different from the regular shops you see around including the doors, I ensured that quality materials were used.
"I believe that if my compatriots in town can emulate this, I don't believe in impoverishing people. I want them to be able to live and fend for themselves.I am not a feudalist, only a feudalist believes in stomach infrastructure so as to compromise your mind and screw your brain. These were the things that motivated me to build the shops for them, just to assist  them to get back on their feet and to change the narrative and to tell our compatriots especially the political gladiators who have one or two things to do that giving people garri and rice is not the way to go in fighting against poverty. We must be able to empower them to be able to fend for themselves."
Speaking on behalf of the traders, the vice-chairman, Kazeem Olaide appreciated Chief Akintola for the laudable projects and prayed God to God grant his heart desires. The event was attended by religious leaders from Christian and Muslim wings.