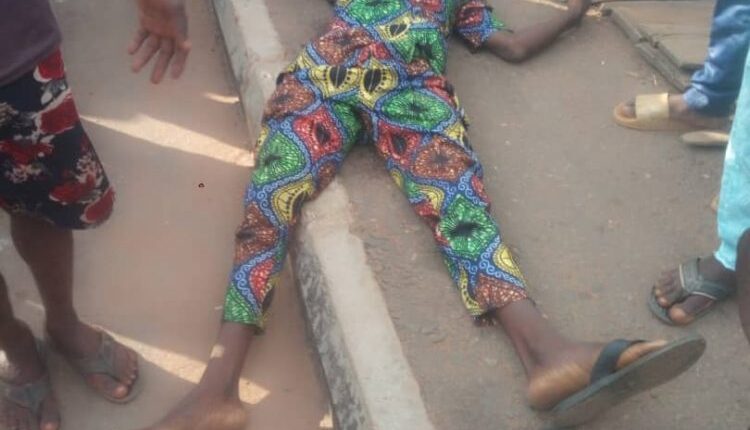 Black Eid-el-Fitri As Customs Kill Five In Iseyin 
...Keep 40 Kilometers Away From Iseyin, Aseyin Warns Customs No fewer than five residents of Iseyin, Iseyin local government area of Oyo state were shot dead by men of Nigeria Customs Service on Thursday.
Our correspondent gathered that they were killed while celebrating Eid-el-Fitri at Oja Oba area of the town.
Oyoechonews learnt that the customs engaged smugglers in gun duel when the incident happened.
A resident of Iseyin, Kehinde Akinsola who confirmed the incident told oyoechonews that; "my younger brother was at Oja-Oba when the incident happened. Government must act now."
Meanwhile, following the alleged killings of five youths in Iseyin in a crisis between men of Nigeria Customs Services whose identities have not been ascertained and some youths of the city, Aseyin of Iseyin land, Oba Dr. Abdulganiyy Adekunle Salau, Oloogunebi-Ajinese I has warned that henceforth, officers of Nigeria Customs Services should keep 40kilometers away from the border at Ayegun.
The monarch in a press release issued and made available to journalists this evening described the killings of the youths on the festive day as a bad occurrence that must be critically analysed to prevent future reoccurrence.
Oba Dr. Abdulganiyy however admonished people of the city to remain calm while pledging that the culprit will not go without facing the wrath of law.
He said "we will no longer allow custom officers to continue wasting the lives of our promising younger ones, our future and hope and so drastic steps shall be taken to look into both the remote and the immediate causes of the killings.
He advised the entire people of the city to be calmed and give peace a chance while appealing to Rice Dealers in Iseyin and entire Oke Ogun to be law abiding and peace loving in their businesses.
"Aseyin-in-Council is going to wade into this matter and we shall get to the root of it. I enjoined members of the families affected by the casualties to repose confidence on the traditional institution because prompt actions are being taken to allow peace to reign permanently in the town.