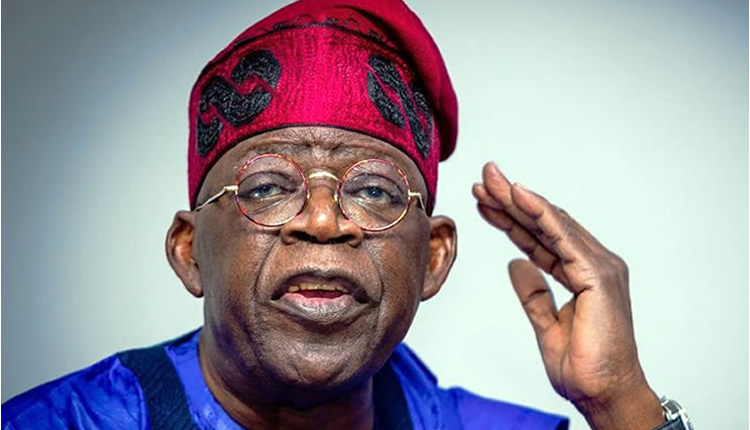 Just 100 days ago, President Bola Ahmed Tinubu was inaugurated as the president of the Federal Republic of Nigeria. Since then, Tinubu has embarked on his presidential journey with a dynamic series of reforms and impactful actions that are shaping Nigeria's future. In just 100 days, he has shown an unwavering commitment to economic growth, security, education and healthcare. To mark his first 100 days in office, I highlight some of the important steps taken by the president so far:
1. Prioritizing Public Welfare: Resource Allocation for Healthcare, Education and Infrastructure: President Tinubu's early actions included redirecting fuel subsidy funds to critical sectors like healthcare, education and infrastructure. This bold step reflects his dedication to optimal resource allocation for the betterment of Nigerian citizens.
2. Resolution of JOHESU Strike through Constructive Dialogue: Through meticulous negotiations, President Tinubu effectively resolved the Joint Health Sector Unions (JOHESU) strike, showcasing his commitment to fostering harmonious relationships with diverse stakeholders.
3. Empowering Energy: Enactment of the Electricity Bill 2023: President Tinubu's endorsement of the Electricity Bill 2023 empowers states, enterprises and individuals to harness, transmit and distribute electricity. This landmark legislation has the potential to improve energy accessibility and stimulate economic growth.
4. Paving Academic Avenues: Students' Loan Fund for Higher Education: Recognizing education's importance, President Tinubu established the Students Loan Fund, providing interest-free loans to Nigerian students pursuing higher education. This initiative aims to ease financial burdens and expand academic opportunities.
5. Unleashing Commerce: Reopening Borders for Economic Resurgence:
President Tinubu's decision to reopen Nigeria's borders heralds a new era of economic activities, cross-border collaborations and growth prospects.
6. Strengthening Security: First Security Meeting with Service Chiefs:
President Tinubu's commitment to security is evident in his initiation of a pivotal security meeting with the service chiefs. This action underscores his intent to revamp security structures for lasting prosperity.
7. Promoting Unity: Collaborative Meeting with State Governors: President Tinubu's engagement with state governors fosters a united approach to address national challenges and guide developmental endeavours.
8. Nurturing Excellence: Strategic Cabinet Appointments: President Tinubu's appointments, including those of George Akume as Secretary to the Government of the Federation (SGF), Femi Gbajabiamila as Chief of Staff and Ibrahim Hadejia as Deputy Chief of Staff, demonstrate his commitment to assembling a proficient team for Nigeria's progress.
9. Facilitating Sectoral Interaction: Dialogues with Major Oil Marketing Companies: President Tinubu's discussions with major oil marketers' representatives highlight his proactive approach to addressing vital concerns within the energy sector.
10. Forging Alliances: Engagement with ExxonMobil Executive: President Tinubu's conversations with an ExxonMobil executive underscore his dedication to collaborative ventures that enhance Nigeria's economic and energy potential.
11. Economic Enhancement: National Economic Council (NEC) Meeting for Intervention Fund: President Tinubu's strategic NEC meeting aims to establish an intervention fund and palliative strategies to counter economic challenges and improve citizens' lives.
12.Cultural Collaboration: Dialogue with Traditional Rulers: President Tinubu's interactions with traditional rulers showcase his recognition of their vital role in nation-building, emphasizing his commitment to inclusive decision-making.
13. Nurturing Expertise: Special Advisers' Appointments: President Tinubu's approval of 20 Special Advisers' appointments underscores his dedication to integrating diverse perspectives and expert counsel into his administration.
14. Promoting Harmony: Collaboration with Nigeria Labour Congress (NLC):
President Tinubu's constructive discussions with the Nigeria Labour Congress (NLC) highlight his commitment to dialogue and harmonious relations, benefiting workers and the nation
15. Enhancing the Legal Framework: Amendment of the Nigeria Constitution:
President Tinubu's endorsement of constitutional amendments underscores his commitment to strengthening Nigeria's legal framework for improved governance, citizen rights, and inclusivity.
16. Ensuring Transparency: Suspension of Central Bank Governor: President Tinubu's suspension of the Central Bank Governor, Mr Godwin Emefiele, reflects his dedication to transparency, accountability and institutional integrity.
17. Embracing Diversity: Engagements with Opposition Leaders: President Tinubu's conversations with opposition leaders demonstrate his dedication to national unity, constructive political discourse and governance enriched by diverse perspectives.
18. Economic Stability: Unifying Foreign Exchange Rate Regime: President Tinubu's unified foreign exchange rate regime aims to enhance transparency, attract foreign investments and foster economic stability.
19. Upholding Ethics: Indefinite Suspension of EFCC Chairman: President Tinubu's decision to indefinitely suspend the chairman of the Economic and Financial Crimes Commission (EFCC), Abdulrasheed Bawa, underscores his commitment to integrity and an efficient anti-corruption framework.
20. Safeguarding Digital Frontiers: Data Protection Act: President Tinubu's endorsement of the Data Protection Act emphasizes his recognition of data privacy and security in the digital age, promoting trust in Nigeria's evolving digital landscape.
21. Steady Legislative Transition: Election of the 10th National Assembly Officers: Under President Tinubu's watch, the 10th National Assembly officers were elected harmoniously, setting a constructive tone for legislative matters.
22. Progress in Revenue Diversification: Petroleum Industry Act and Data Protection Act: President Tinubu has taken steps to diversify Nigeria's revenue by signing the Petroleum Industry Act, increasing government income from oil and gas, and endorsing the Data Protection Act to enhance data security and attract digital investment.
23. Economic Reform: Stimulating Growth and Job Creation: President Tinubu's economic reforms include tax cuts, reduced regulations and social programmes to support vulnerable populations, driving growth and job creation.
24. Infrastructure Investment: Roads, Railways, Power and Water Supply: President Tinubu's commitment to infrastructure is evident in his launch of projects to improve transportation, energy, and water supply, supported by the National Infrastructure Master Plan.
25. Education Focus: Funding and Reform for Better Access and Quality: President Tinubu's emphasis on education includes increased funding and reforms to enhance access and quality, supported by the National Education Act.
26. Healthcare Priority: Increased Funding and Healthcare Reform: President Tinubu's focus on healthcare involves increased funding and reforms, supported by the National Health Act, to improve access and quality.
27. Social Welfare Initiatives: Support for Vulnerable Populations:President Tinubu's social welfare programmes, including cash transfers and food security measures aimed at supporting the poor and vulnerable.
28. Good Governance Drive: Anti-corruption Laws and Transparency Initiatives:
President Tinubu's commitment to good governance includes anti-corruption laws and transparency initiatives, supported by appointments of experienced individuals.
26. Global Engagement: Strengthened International Relations: President Tinubu's efforts include strengthening ties with global partners and hosting high-level visitors, demonstrating Nigeria's importance on the international stage.
27. Climate Action: Commitment to Sustainable Development: President Tinubu's commitment to climate action includes signing the Paris Agreement and launching initiatives for sustainable development.
28. Women's Empowerment and Youth Development: President Tinubu's focus on women's empowerment and youth development is evident in appointments and programmes that support economic empowerment and provide opportunities for education and employment.
Conclusion: Paving the Way for Positive Transformation: In his initial 100 days, President Tinubu has demonstrated an unwavering commitment to advancing Nigeria through comprehensive reforms. His emphasis on healthcare, education, infrastructure, security and dialogue sets a solid foundation for the nation's growth. With a focus on inclusive governance, economic prosperity and the welfare of all Nigerians, his leadership promises a future of positive transformation and development. As challenges arise, those with genuine intentions can find solace in the promising journey ahead.
Adisa Kabiru FCA, the coordinator of Charitable Youth for Nation Building Initiative, writes in from Iwo, Osun State.
Email; adisakabiru@yahoo.co.uk