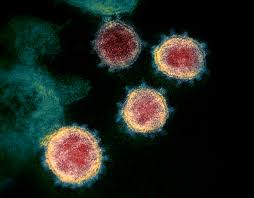 Covid-19: UCH doctors live in fear of Covid The vice chairman of National Association of Resident Doctors (NARD), Dr Adejo Arome,has indicated that almost all doctors at the University College Hospital (UCH), Ibadan have been infected with deadly Covid-19 virus.
Dr Adejo disclosed this on Friday during an interview on Channels Television.
He said: "It is so disheartening that the number of health workers being infected with COVID-19 is increasing daily and it seems nothing is being done to reduce this number,"
"Apart from that, almost all the doctors in the University College Hospital (UCH), Paediatric Department are affected. It is like that every day."
He noted that most patients expose doctors to the virus by not being truthful about their health history. "Patients don't come out truthfully to tell us their symptoms. Almost everybody now knows what the symptoms of COVID-19 are.
"They will go to one hospital, the doctors will tell them that this is what is suspected, they will run away and go to another one,"
Dr Arome has called on relevant authorities to provide medical workers with Personal Protective Equipment and to initiate policies that will ensure that patients who lie to doctors were being prosecuted.