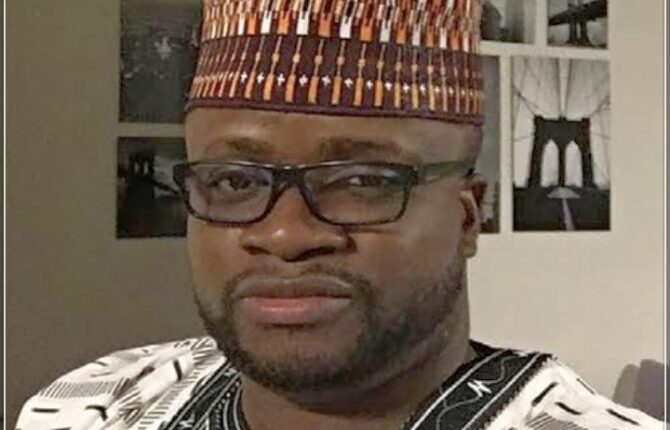 Encomiums as Dare Akande, Founder of America Polytechnic of Nigeria Turns 40 Dignitaries from all walks of life on Saturday showered encomiums on the founder  of America Polytechnic of Nigeria, Dr. Lanre Akande as he celebrated his 40th birthday.
The event which took place at Mauve21event centre, Ring road, Ibadan were senator representing Oyo central, Senator Teslim Folarin, former Commisioner for environment, Chief Lowo Obisesan, Oyo state Commisioner for youths and sport, Seun Fakorede, former PDP chairman in Oyo state, Yinka Taiwo and host of others.
Gospel singer, Yinka Ayefele who described Akande as a generous friend said despite their friendship started about 15years ago, Saturday was the second time he met the young billionaire.
Ayefele noted that though Akande has money but never allow pride to influence his behaviors, adding that Akande knew how to spend money.
He said;"I met him in USA. He took me round and took me to second best resturaints in USA. Akande always thinks about other people progress. Nobody think of how to help me but how to get from me.
"But Dare usually think of how to solve problem. He made research on how I can walk again. You must have seen a walking wheel chair, Dare told me. He made research and bought a standing wheel chair for me."
According to Ayefele, if the state is blessed with 10 of such generous and industrious individual like Dare Akande, there will be job for everyone in the state.
Speaking, a traditional rulers from Ekiti state, Oluroye of Iroko Ekiti, Sunday Ekundayo appreciated Akande's family for their support for the celebrant.
Ekundayo who showered royal blessing on the celebrant, said his support and respect for elders distinguished him from his peers.
His numerous colleagues from United State of America and his 1996 mates at Olivet Baptist High School, Oyo who attended the event took their turns to commend Akande for his support and result oriented acumen.
Speaking on the role Akande had played in supporting the media in the state, the chairman of the Oyo state council of Nigeria Union of Journalists, comrade Ademola Babalola who was represented at the event by his secretary, Sola Oladapo described Akande as one of the glories of Oyo state.
Reacting, the celebrant, Dr. Dare Akande appreciated his wife, friends, family and associates for their support over the years.