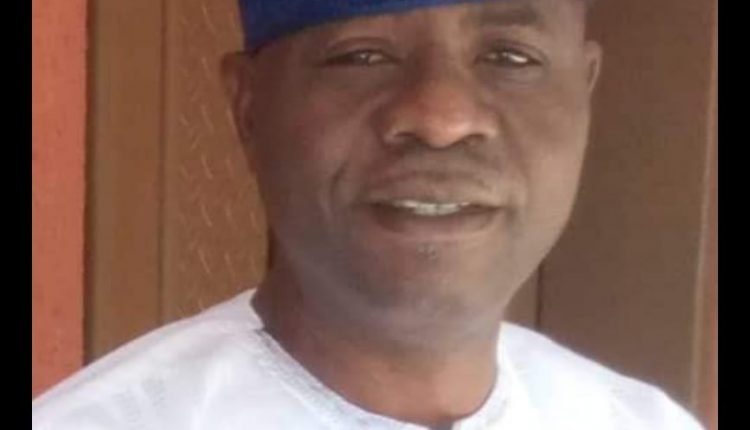 Get Your PVC, Latinwo Urges Lagelu West Residents Barely 395 days to the 2023 General Elections, the Political Head/Administrator of Lagelu West Local Council Development Area (LCDA) of Oyo State, Hon Latinwo Lanre Bashiru(LANBASH), has urged all the eligible voters in the State to obtain their Voters cards in preparation for the next general election that will take place in 2023.
According to the Council Boss, this is in line with the Independent National Electoral Commission( INEC) Public Enlightenment Campaign on the need for electorate to obtain their Voters Card prior the election period.
A statement issued by the head of information of the council, Ikeoye Oyetoro indicate that Hon Latinwo while giving his remarks during the commissioning of an Ultra-Modern Borehole that was drilled in Idi Ape area of Lagelu by a PDP Chieftain/ Community Leader, Benedict Akika noted that its only  through the massess votes that a  bad leader could be voted out of any public office emphasising that any political holder that fails in fulfilling his election promises should be voted out comes 2023.
The Administrator while recalling a recent quarterly briefing of INEC and Civil Society Organisations (CSO) in Abuja noted that the Chairman of INEC, Prof. Mahmoud Yakubu had charged all political parties to enlighten and encourage their members on the importance of obtaining Voters Cards so as to exercise their civic responsibilities during the forthcoming elections.
 Latinwo who commends the donor of the Borehole and also the renovation of a mosque located in the area encourages people to continue to support the present Administration in Oyo State which is the People's Democratic Party(PDP) so that the good work of the government can continue.
He emphasised that the GSM Administration had performed excellently-well to deserve a second term in Office adding that the success of the present administration especially in the area of infrastructural development cannot be underestimated.
The Council Boss specifically commends the Governor on the  provision of street lights on all major roads in Oyo State and the continuous tarring of some bad roads in the State.
Similarly, a close associate of the governor, Otunba Seye Famojuro admonished the people of the community to maintain and make best use of the facility.