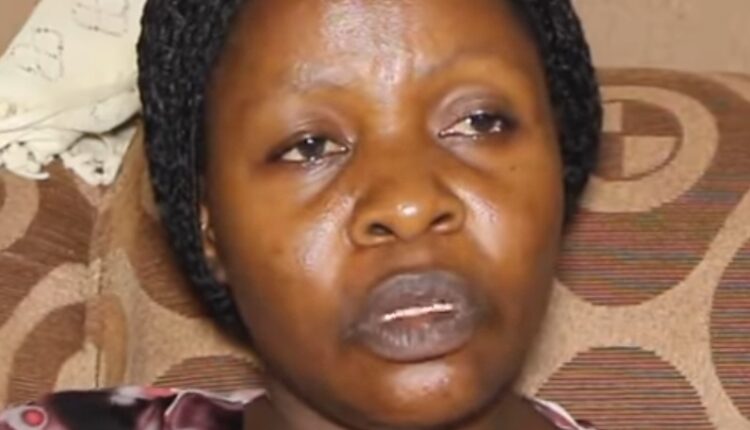 ASUU Strike Responsible For My Daughter's Murder -Mother Of Slain LAUTECH Student Opadele Grace, the mother of slain Ladoke Akintola University Ogbomoso (LAUTECH), Rachael Opadele who was killed by kidnappers in Ogbomosho has explained how the ongoing ASUU strike responsible for her death.
Grace who spoke with BBC Yoruba said her daughter decided to find a job so as for her not to be idle.
She said; "the incident happened on Thursday. I was preparing their meal for the dinner when someone told me that robbers have! attacked the hotel where my daughter was working.
"As a mother who has a daughter in that hotel, I called her but her number was not going. I had to leave the meal I was preparing and headed to the hotel with her younger brother. On getting there, I saw people hanging around the hotel. I heard the incident happened around 7pm and I got there around 9pm because I heard very late.
"I asked other staff in the hotel about my daughter and they told me that kidnappers have come and pick her with their boss, Olugbenga Owolabi.
"As I was crying, they told me to start praying for their release, rather than crying. People told me that they only wanted to collect money from the owner of the hotel because he was not staying in Nigeria.
"It wasn't up to a week that that man got to Nigeria before he was kidnapped and killed. Those people in the hotel told me that the kidnappers only wanted to collect money that they would leave them as soon as they pay them.
"The following day, I called them and they told me that they have called my daughter and she told them that  but the kidnappers demanded for recharge cards.
"On the third day, they started making demands for what they wanted. People was telling me that it was that man they wanted to collect money from. They said I should be praying for them that the man, Owolabi would take care of the negotiations. I never knew they were going to kill her. Meanwhile she only decided to engage herself with the work because of the ongoing ASUU strike."