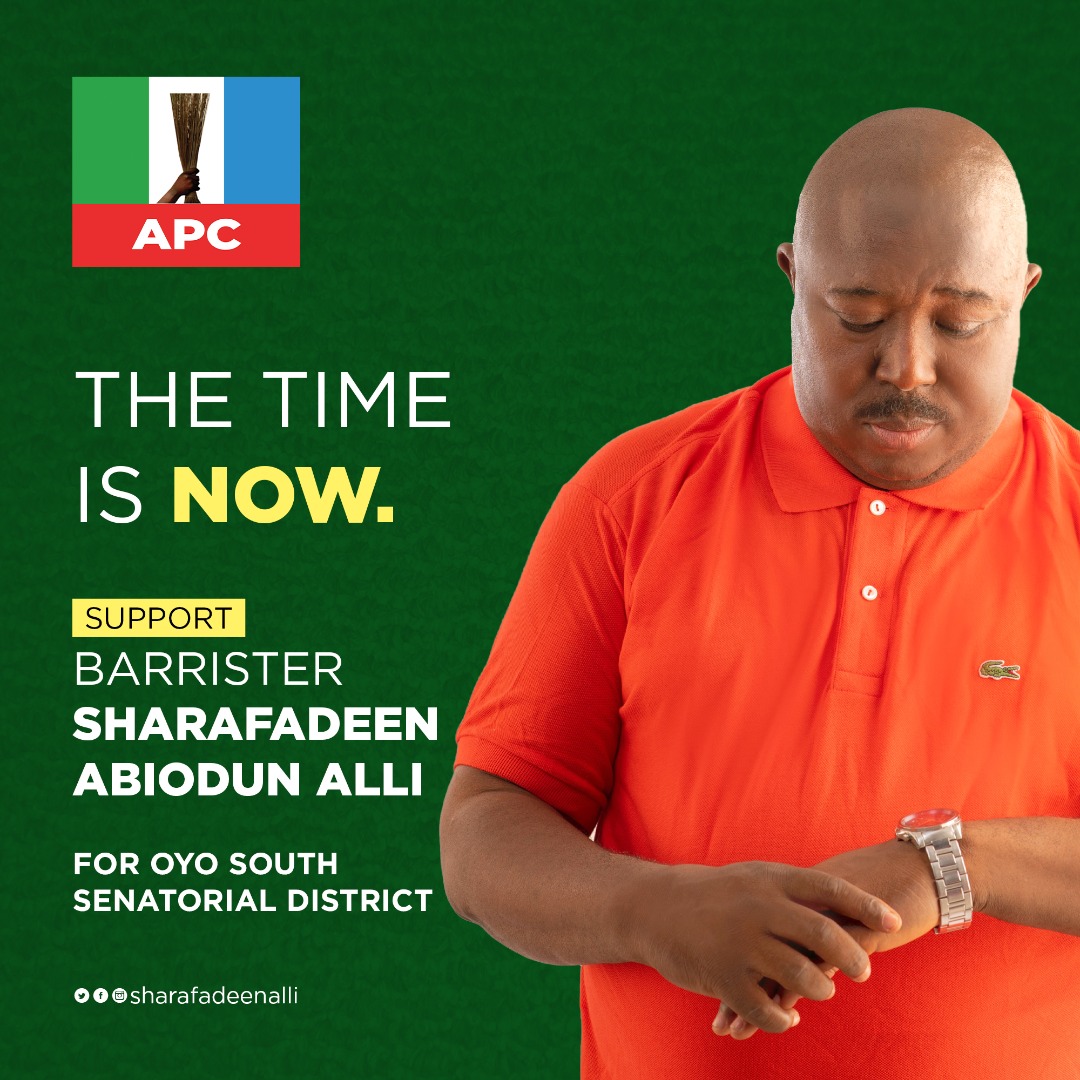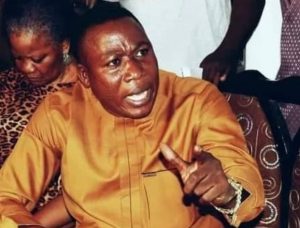 Chief Sunday Adeyemo
The family of the Yoruba activist, Chief Sunday Adeyemo popularly called Sunday Igboho has appealed to the federal government to allow their  brother gain his freedom, saying he is not a criminal as being treated.
Some of the family members who spoke with Saturday PUNCH observed that Igboho's kinsmen were unhappy with his travail and they eagerly awaited reuniting with them.
His kinsmen said they were in support of his struggle, noting that he acted when the government turned a blind eye to the plight of the people. They told our correspondent that none of Igboho's family members had been killed or kidnapped yet he spoke against injustice in his state and other South-West states.
Adeyemo who is from Aladikun family compound of Igboho which is also  known to villagers in Igboho town, is located at Modeke area of Igboho and a big mosque and the Palace of Ona Onibudo are opposite the mud bungalow building plastered with cement.
Saturday Punch reports that a big dogonyaro tree in front of the Aladikun compound provides shade for people and firms the house built on rocky ground from wind.
Punch further reports that proof of the rocky nature of the place is obvious with some boulders still peeping out of the ground. There is a particular stone that appears to be a shrine but the dryness on its round surface suggests that it might not have been appeased lately.
According to the Punch Correspondent, Igboho's family members are warm and nice.
The Punch reported that a young woman with a baby strapped to her back was the only person at the second building which is part of the Aladikun  compound and she took our correspondent to a man who questioned our correspondent's mission to the town. Upon sighting the identity card, he relaxed and identified himself as Joseph Adeyemo.
Forty-year-old Adeyemo who is a farmer noted that Igboho shouldn't be treated like a criminal 'that he is not.''
He said, "Chief Sunday Adeyemo is not a criminal. He is neither a terrorist nor a bad person. He is a nice person but he is being detained now unjustly. What did he do to go against the law? The only thing we can say is to beg the government to let him go his way. He is not the one they are supposed to be hunting about. He wants everybody to live in peace but he hates oppression. They wanted to kill him, he ran away but he is facing trial in Cotonou."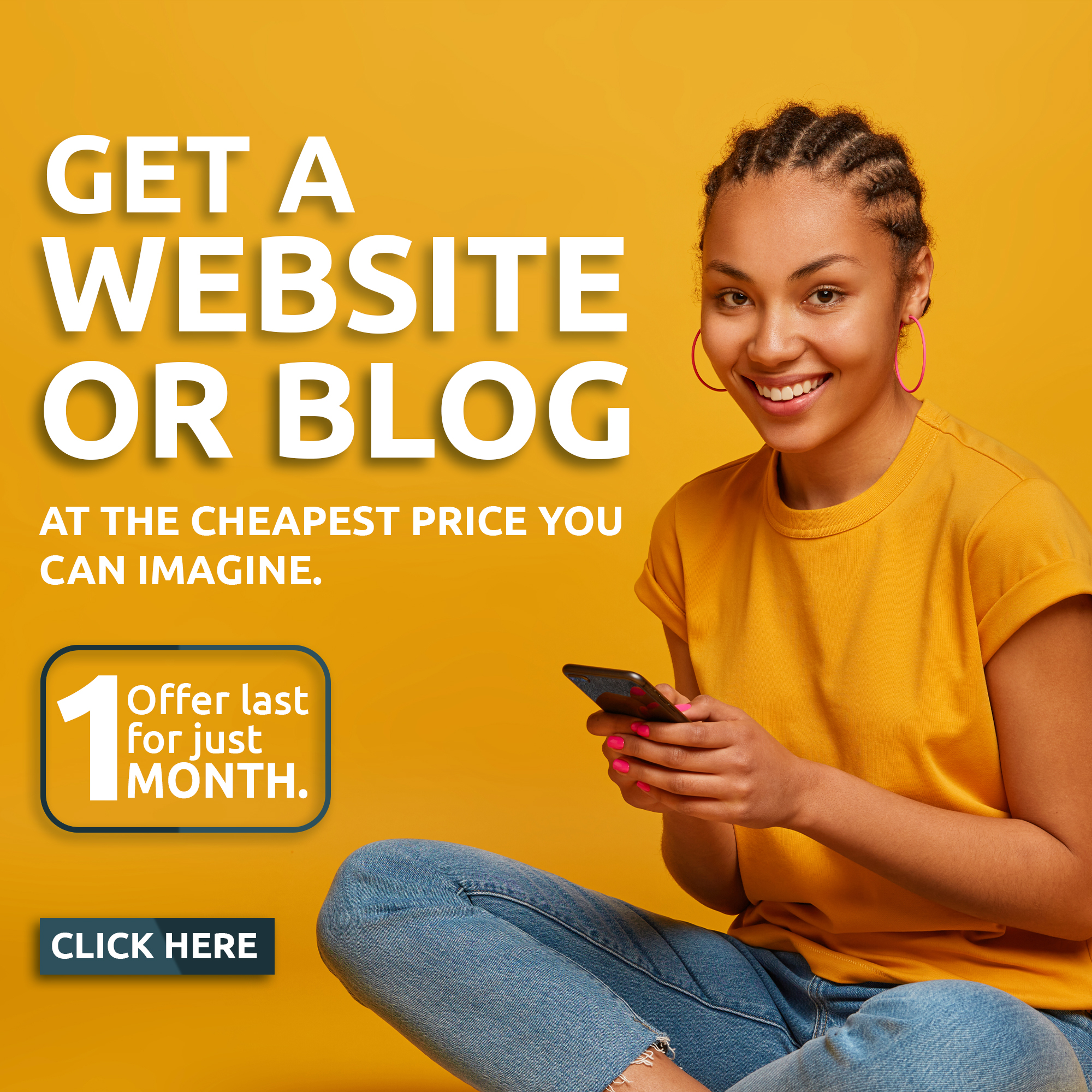 Also, Amori, who has similar facial marks with Igboho, said the impunity which Igboho tried to fight was now happening in Igboho town.
The man who appeared to be a sexagenarian said, "I am not happy with what is happening. When we heard that DSS went to raid his house and they killed some people there, we were extremely sad. We called his number but could not get through and that heightened our anxiety. We did not know what happened to him. We didn't know whether he was injured or killed by those who raided his home. We were prayed and hoped he would be fine. We do not have any power to fight the government but to pray to God for his release. We are praying to God and hoping for his release. He did not kill anybody and should be freed."
Adewale Aladikun, who is the secretary of the family, also told our correspondent that the family and the people of the town had been thrown into panic since Igboho escaped the bloody raid on his Ibadan residence by the DSS.
Adewale said, "Our people are sad and disturbed by the travail of Chief Sunday Adeyemo. What is happening to him is shocking to many people. This system is not fair and that is why known criminals are left and somebody who is saying his people should not be killed, raped and oppressed is the one security agents are hunting for. Many people from the town travelled to Cotonou to observe the court proceedings in Benin Republic when he returned to court after the first sitting.  Three 18-seater buses and one other fully loaded vehicle left here for Cotonou with family members and other people in the town to be present at the court but they did not allow a crowd inside the court. They left on Sunday so that they would be at the court early on Monday. The trial dragged till late on Monday and they stayed there and returned on Tuesday.
"Those of us at home monitored the proceedings on radio and on Facebook. Many people who could not go to Cotonou gathered at the family house and we were together until the court adjourned sitting. We were anxious because we prayed that the case should be determined in his favour. We were  disappointed that he was not released that night but we are still praying and we believe that we will laugh at the end of the day.''
An elderly man within the family, Isamail Aladikun, who appears to be an octogenarian, took our correspondent round the courtyard where he showed him the tombs of Igboho's father, Adetunji and that of his grandfather, Sanusi Adeyemo Aladikun.
The Punch reports that tension in the town made the youth hostile as they did not trust outsiders coming to the town on any mission. They feared that outsiders could come to the town to further implicate Igboho, who they described in glowing terms.
"Our correspondent did not escape their fury despite showing them his identity card. They seized his phone and searched through the phone and deleted video recordings including photographs.  He was forced to restate his mission in the town and one of them recorded the scene. They threatened to label him a kidnapper if he refused to cooperate with them, vowing to lynch him.
"Not satisfied with that, they bundled him on a motorcycle, sandwiched between the rider and another youth.
Our correspondent was eventually taken to the Headquarters of the Nigeria Security and Civil Defence Corps along Saki road. The rider of the motorcycle told the corps boss there the 'offence' of our correspondent. He waited to probably hear that our correspondent would be detained but when that didn't happen, he left with the other youth. He also explained that this writer had noticed his face and might identify him if the youth attacked him hence, the reason he brought him to the NSCDC office.
"The NSCDC boss advised this writer not to return to Ibadan via Sepeteri road but through Saki and stood by him for almost an hour until he boarded a vehicle to Saki. The journey back to Ibadan was undoubtedly arduous and the visit to Igboho chancy because of the development."