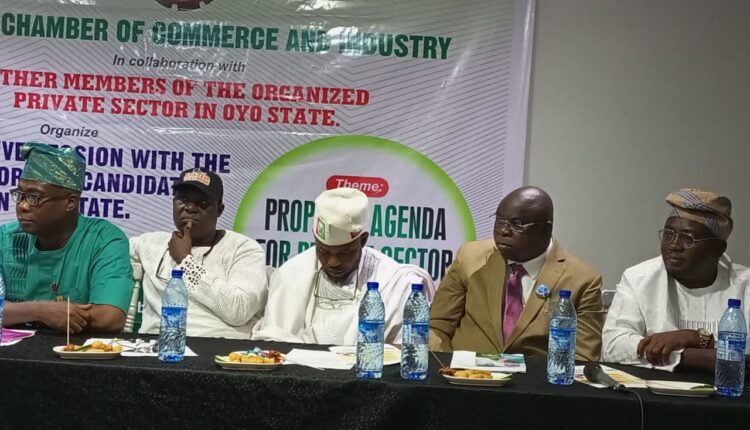 I'll Transform Oyo Through Agriculture, Says Oyo NNP Guber, Popoola 
...vows to compel LG to invest in agriculture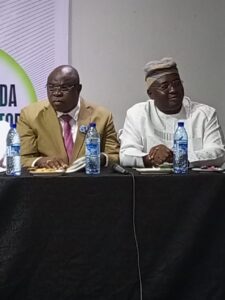 The governorship candidate of the New Nigeria peoples Party (NNPP) Engineer, Joshua Olukayode Pooola, has said that he would embark on a great transformation of Oyo State, which would make it less dependent on oil revenue, by diversifying heavily in Agriculture, as one of the major sources of the State's internally generated revenue.
In addition to this, Engineer Popoola, who was at the interactive session along with other governorship candidates, organized by the Ibadan Chambers of Commerce and Industry, with other members of the organized Private sector in Oyo State, pointed out that his government would strive to bring Oyo State back to its former status, as one of the major commercial hubs in the South West because the State, with the population of over 7.8 million people, have the greatest opportunity to forge partnerships that would enable it to implement economic goals and drive accelerated growth in "our key economic sectors."
He said, that his administration would engage in wealth creation through agribusiness, which would develop small and medium-scale enterprises, across the agricultural "values chains providing linkages between the upstream, midstream and downstream sectors of agriculture"
He disclosed that Oyo State with 28. 542. km with over 1.2 million small holders farmers, and favored with good rainfalls and fertile lands, equally favors farmers to cultivate crops like maize, yams, millet, rice, plantains, palm Produce, and cashew.
Farmers he said, would be supported through organized cooperative agricultural extension services and partnerships with agricultural agencies and development finance institutions, while, funds would be procured that would be targeted at agricultural areas, which would as well encourage large farming.
The agriculture derive from the state under his government, he said, would be targeted towards exportation to take advantage of global markets.
Engineer Popoola said, that the NNPP government in Oyo State, would resuscitate the farm settlements and agriculture research centers, while the local governments and the LCDAs would be encouraged to invest in agriculture, with disablement from the State government, to enhance food production and food security, to boost employment creation.
He also said that to facilitate the efforts of government in this direction, the local government would be made to open up villages through the construction of road networks, to ease the transportation of farm produce, from the villages to market centers, just as genuine farmers, would be encouraged with finance and technical support, as bureaucracy would not be allowed to be a hindrance.
He said, "We also intend to subsidize agrochemical products and other imputes, that will be made available to farmers at
the identified selling centers, proximal to the farmers"
According to Engineer Popoola, all these would be done with the autonomy of the local government.
The NNPP governorship candidate, further told the gathering that the pride of the State, would be reinvigorated, if elected and he would work towards accelerating growth in trading and commercial activities.
He said, his government would support business initiatives including the regeneration of "our markets. Key to this drive will be the involvement of all parts of the state. Major markets across the state will be upgraded, with modern structures and improved access roads"
According to Engineer Popoola, the NNPP government comes 2023 would make sure that it focuses on the industrialization of the state saying, that all the previous papers and research would be dusted and they would be made, government documents, for implementation so that whenever new government comes, they're going to be continuity in most of some strategic and enforcement formulated laws.
" As one of our priorities, we will facilitate the rebuilding of major manufacturing companies in the State. An industrial hub will be created
where public-private e-partnerships can provide the necessary restructuring. Access to finance and markets are areas of SME development that will be given significant attention." Engineer Popoola said.