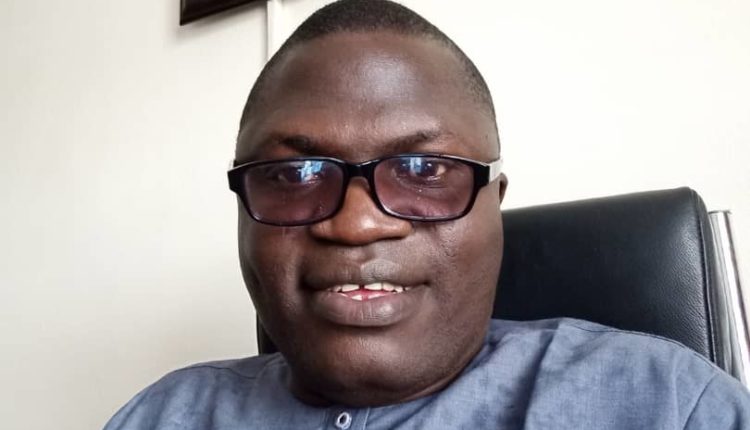 Lawmaker presents scorecards, promises more developmental projects for constituents By Imran Khalid
A member of the Oyo State House of assembly, representing Iseyin/Itesiwaju State Constituency at Oyo State House of Assembly, Hon.(Surv.) Dele Adeola has presented his scorecards since assumption of office last year.
Adeola in interactive session with the oyoechonews33, said he had swung into action with fulfilment of promises he made while campaigning across the nooks and crannies of the represented constituency.
He said his impacts had been felt on the areas of transportation, health, education and special consideration for the people with disability among others.
In his enumeration, Adeola said that the house was inaugurated on June, 2019 under the able leadership of Rt. Hon.Adebo Ogundoyin as the Speaker of the ninth Oyo House of Assembly and firstly ensured that he moved the motion for the reconstruction of Iseyin/Moniya Road, which its passage got the nod of Governor Seyi Makinde to award it to a Kopek Construction Company which needs to expedite action on its completion on or before November,2020.
Adeola further said he had raised his voice on reconstruction of Iseyin/Oyo road, stressing that though not a state road, governor has written for permission for its reconstruction and as soon as permission is granted, he assured the constituents that it would also be done.
He noted that work was in pipeline to ensure the grading of Adoawaye-Agelu road, with a view to ascertaining its motorable and consequently acknowledge that the dividends of democracy are brought to the nooks and crannies of the represented constituency.
"Health is wealth they say", Adeola said that he had donated sets of computer system, refrigerators and other materials to the health centres in his constituency and as well gave assurance for upgrading and total rehabilitation of the hospitals which had been moved at the floor of the house, stressing that it had been included in 2020 budget.
Not only but also added that he had organised a free health programme which covered surgery, eye glasses, medical check up with drugs, stressing that over 3500 beneficiaries benefited from the programme with financial implication that cost not less than #3m.
He said people with disability were part of beneficiaries of Education Support Programme(ESP) when scholarship was given to two of them, with prime motive of preventing discrimination between the able and disable ones.
Adeola promised that he would continue to do more as a parliamentarian representing Iseyin/Itesiwaju at Oyo House of Assembly, adding that he needed prayer for better performance, support for better legislation and constructive criticism for better leadership skills.