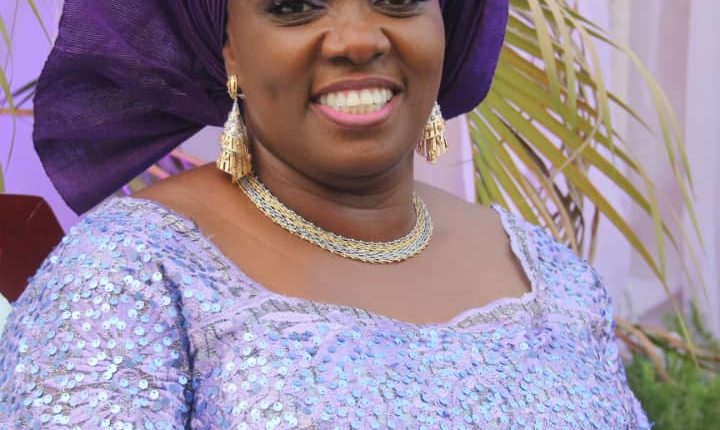 Makinde Calls For Bill To Curb Rape, Violence Against Women The Wife of the Executive Governor of Oyo State, Engr. Tamunominini Makinde has called for the enactment of a bill to curb rape and violence against women and girl child as the issue of rape is now rampant in the state.
Oyoecho.com reports that the first lady in a statement by her media officer, Sunday Ogundare, which was made available to journalists on Tuesday in Ibadan, the Oyo State capital frowned to the rapist and called for the enactments of law to put a stop to it.
Mrs Makinde, who is marking her 48th Birthday on Tuesday enjoined the legislative arms of government to lay more emphasis on the bill that protect women and the girl child as the issue of rape has keeps increasing in the state.
She however advised all women to be more disciplined both in their mode of dressing and characters, adding that "the way you dress, is the way you will be address.
She added further that, being a living soul to witness another year is a great privilege to set a new goals that will benefit people within the state such as women, children and less privilege among others as it is one of the reasons we lives.
Oyoecho.com further reports that Mrs. Makinde noted that birthday celebration is not just a day to dine and wine with loved ones alone but it's a day to remember the creator and move closer to him.
In a related development, the entire Staff of the Office of the wife of the Executive Governor, Secretariat, Ibadan, has felicitated with the Her Excellency, the First Lady of Oyo State, as she adds another 365 days to her age.
The staff while rejoicing and praying for the longevity of the celebrant noted that since inception in the office, Mrs. Makinde has been a pillar of support to her Husband, Governor Seyi Makinde in steering the affairs of the state to a greater height by reaching out to the women, children and vulnerable people in the State, where she distributed palliatives before and during ramadan festivities.