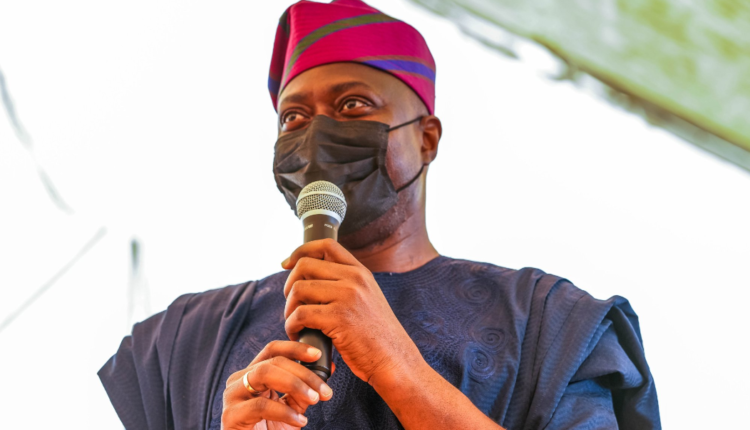 Makinde Vows To Review BCOS Staffs Sacked By Ajimobi Oyo State Governnor Engineer oluwaseyi Makinde has announced that his administration will review the recent sack of members of the Freelance and Independent Broadcasters Association of Nigeria (FIBAN) from the Broadcasting Corporation of Oyo State (BCOS) within the next four weeks
According to a statement released on Thursday day by the Chief press secretary to the Governnor Mr. Taiwo Adisa, the Governnor made the declaration while receiving the members of the association at
the Government House, Agodi, Ibadan.
Mr. Taiwo Adisa, quoted Makinde as saying that his government would continue to do the needful to ensure the uplift of the state. he was aware and grateful to them for their contributions towards his emergence as governor of the state.
He said: "When I was praying towards the 2019 election, I did not pray to become the governor, I was only emphasising that the will of God be done in Oyo State. So, I know for a fact that if it is the will of God, He would bring those that would make His will to be done, and one of them is Senator Monsurat Sunmonu.
"I am just hearing about all your complaints for the first time. If I had known this is what we would be discussing, I would have contacted Prince Dotun Oyelade to come join us in this meeting. I want to repeat that I don't know it all. We make mistakes as humans, only God cannot make mistakes.
"I have seen that most times in politics, it is someone that will work while another person will enjoy the labour of another person. And I have always said that no other person will enjoy the labour of another person under my watch. That is why I said I apologised sincerely, because you cannot suffer to install this government and you will eventually get something negative at the end of the day.
"So, I promise we will do the needful where necessary. And all the requests you have tendered will be addressed."
He added that the essence of government is to take the dividends of democracy to the door steps of everyone.
Commenting further on the lingering issue between FIBAN and BCOS, the governor said: "Within the next week and a half, we will take certain steps to get to the bottom of the issue that cropped up in BCOS.
"And moving forward, I don't want a situation whereby people will be saying I became non-accessible since I got to this position. And that is why I did not even change my phone number and I did not add another number. I believe that most of the things you requested will be looked into logically and we will bite at those we can do for now. And I want to assure you that we will do most of them before the end of this tenure.
"I believe that position, power will come and go. So, the government I am running is for everyone. It is a government that even when it ends, one should still be able to do what God has sent one to do to affect society positively. Despite some constraints in governance, we still need to look inwards to see the things that are important to us and make sure we get them done.
"So, I want to thank the FIBAN, the leaders, the executives and everyone because you have said some certain things the way they are supposed to be said. The commissioner said 4+4, meaning two tenure but I want to say, let the will of God be done.
"I want progress for Oyo State. I want God to guide me to govern the people of the state. Power is transient and what is important is the legacy we are leaving behind."