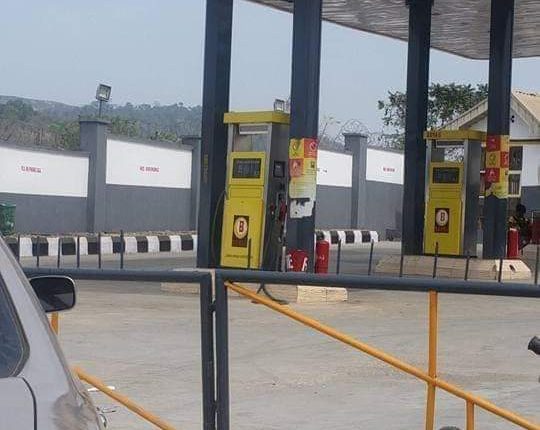 Motorists Commend BOVAS Fuel Stations For Services During Scarcity Motorists in Ibadan, the Oyo state capital on Sunday commended the management of the BOVAS petroleum for it's services during the ongoing fuel scarcity.
A customer, Adewuyi Onigbinde had posted on his Facebook page that; "BOVAS sells fuel N162/litre, while other fuel stations sell for N250-400/litre
The owner of BOVAS fuel stations, the country over does deserve a national award.
"Never sells above the pump price.  Never hoards fuel,  and never adjusts the selling pump meter!
"BOVAS Management should be commended. Nigeria needs credible people like this to take over our oil and gas.
"Has anyone equally noticed this about this PATRIOTIC NIGERIAN?
And BOVAS MD is a woman, Mrs. Victoria A. Samson owns BOVAS PETROLEUM LTD.
"God bless her and keep her lots. She is simply the best.
"Give it to BOVAS anytime, anyday!!!
GOD BLESS BOVAS."
Reacting to his post, many customers of the petroleum company commended the management for their roles in making life easier for motorists.