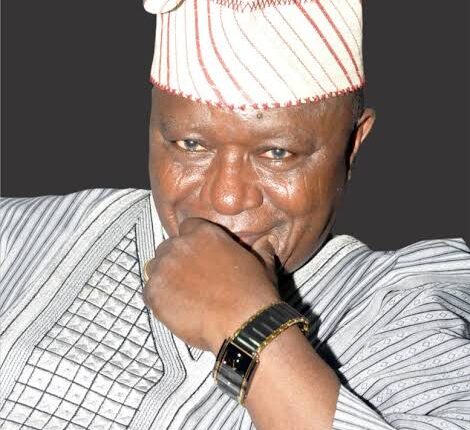 Nigeria at 60: Nigeria Is Country of Many Contradictions, Says Akintola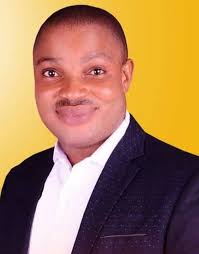 A legal Luminary and Senior Advocate of Nigeria (SAN), Chief Adeniyi Akintola, on Thursday described Nigeria as a country of many contradictions with huge human and natural resources bestowed in the country by God.
He said Nigeria is a country of many nationalities and not a nation as many people believed.
Akintola who was the Chairman of this year anniversary celebration of the Oyo state council of the Nigeria Union of Journalists, said Nigeria as a country had helped many developed country of the world, wondering why the country is still facing many challenges.
"Nigeria is a country of many contradictions. It has never been a nation. I doubt it if it can later metamorphose into a nation."
Akintola who traced his struggles in the past to actualize the country of his dream said; "I was fortunate to be in the South Korea few years ago and when the President of the country came to address us, he mentioned Nigeria as one of the country that assisted them when they had problems. When they were begging for foods. What has become of Nigeria today? When you think of the fact that Nigeria had first television station before France and South Africa, you begin to wonder, what becomes of Nigerians.
"When you think of the fact that many restaurants in the city of Lagos are being run by the Chinese and Nigerians are patronizing them, you will begin to wonder, what becomes of Nigerians?
The train the Chinese are building for us and we are all clapping today has been fissile off in their own country. I had the opportunity of boarding electric train in South Korea with one on the ground another one in the middle and there is one on the top, on sixteen lines. Out of the country we assisted, you will begin to wonder, what becomes of Nigerians. Also, when you see Nigerians making waves all over the world, you begin to wonder, what becomes of Nigerians and when they return to Nigeria, they won't be able to perform. You will begin to wonder what is wrong with us. Eight out of 10 doctors you see on the street of South Africa are Nigerians."
Earlier, the chairman of the state council of Nigeria Union of Journalists (NUJ), Comrade Ademola Babalola has said Nigerians are in pains and unhappy with the system of the country.
He said: "We are in pains and totally unhappy as the country recently occupies an unenviable position as the poverty capital of the world. What of the mind-boggling corruption in the land; insecurity which led to unending insurgencies which had made Nigeria as a potentially terrorists-ravaged nation? 
 "Should we even talk of the divisions across the land with drums of secession brewing loud and clear. Just about two hours ago, some Yoruba youths who are protagonists of seccionist agenda were apprehended in Lagos State by the law enforcement agents.
"Needless to add the mindless borrowing spree in trillions indebted to IMF, World Bank, China etc? 
"We now have low esteem at every work place, family set up, communities and the society at large.
"Unemployment had since taken the centre stage. Future appears bleak and there is a  general apprehension in the land.
"Yet we must keep hope alive and as journalists, we must continue to keep those in positions of authority on their toes, to be more responsible and accountable in their dealings to the masses, in line with the mandate of the media as enshrined in the constitution of the Federal Republic of Nigeria (Section 22) as amended.
"Our guest speaker and the Chairman of the day, Chiefs Adegboyega Adegoke and Niyi Akintola SAN, are men of honour and professionals who have made their marks through dint of hardwork, selflessness, love for the masses and abiding grace of God. This perhaps informed the need for a paradigm shift in governance of this State to accommodate men who have made success in life through their sweats and are guided by conscience to give back to the society
"We appreciate your love for our dear Union, NUJ, because despite the short notices we sent to you, you still honoured us. I pray God will honour you and all yours wherever and whenever they need grace of God to navigate the ocean of life, amen.
"This speech will not be complete without making special mention of your contributions to my electoral victory in December last year and continuous hands of fellowship you have been extending to my administration ever since."