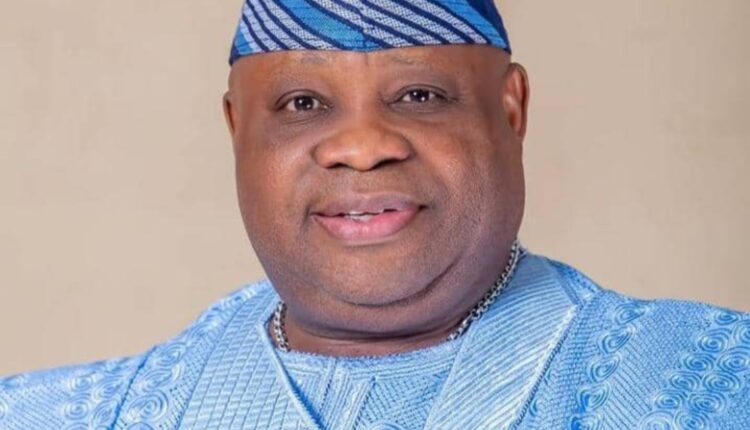 Osun Guber Election Indicates PDP Taking Over Presidency In 2023 – Rep Member, Olajide
...congratulates Adeleke, PDP A Federal lawmaker, Hon Adedeji Stanley Olajide a.k.a Odidiomo on Tuesday described the victory of Senator Ademola Adeleke as the Governor-elect in the last weekend election as a sweet victory for the Peoples Democratic Party (PDP).
Olajide Odidiomo is the lawmaker representing Ibadan Northwest and Ibadan Southwest in the House of Representatives.
In a congratulotary statement personally signed by him, Adedeji Stanley Olajide said the development had further gingered the swagger of the PDP members nationwide.
According to him, this current reality is a further testimony that the PDP would take over nationwide in 2023 by winning more states and ultimately reclaiming the presidency from the All Progressives Congress (APC).
He admonished Senator Adeleke to be magnanimous in victory and work towards the greater glory of Osun State, adding that, "his shinning light will never grow dim In Shaa Allah. "
Hon. Stanley Adedeji Olajide Odidiomo statement added: "on behalf of the Oyo State Government, led by my Leader , His Excellency, Engr. Seyi Makinde and the entire good people of my constituency in Ibadan Northwest and Ibadan Southwest, I congratulate the Governor-Elect, Senator Ademola Adeleke and the people of Osun State.
"The light come and will never go dim Insha Allah. Sure PDP is taking over more States and the presidency in 2023," Adedeji Stanley Olajide added.