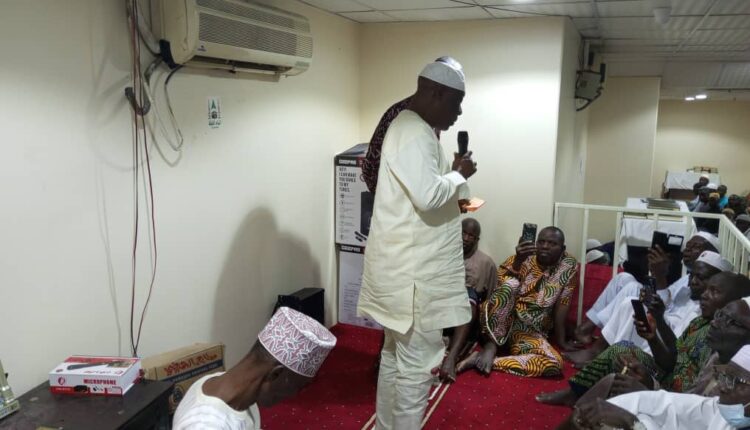 Oyo Deputy Governor Donates Cash To Pilgrims As Visit To Mount Arafat Nears Oyo State Government through the Deputy Governor; Barr. Abdul-Raheem Adebayo Lawal has assured the people of the state that the present administration would continue to ensure equity and fairness among religious groups in the state.
Oyo Echo gathered that Adebayo Lawal; the Amirul Hajj of the state contingent gave this assurance while addressing Oyo pilgrims in Makkah on Saturday night, saying that the rights of Muslims and other religious groups would be respected.
"The present administration will continue to ensure that your rights as Muslims are well protected. And you will have your own fair share in the upcoming political appointments in the state", he said.
The Amirul Hajj also assured that the welfare and safety of the pilgrims would be the major preoccupations of Government and the State Pilgrims Welfare Board.
He then announced his personal donation of an undisclosed sum of money to the pilgrims, numbering 1,446.
The Deputy Governor thereafter charged the pilgrims, who are preparing for their movement to Mina and ascension of Mount Arafat, to pray for peace and progress of the state and the nation while performing the hajj rites.
The State Pilgrims are scheduled to leave their hotels in Makkah for Mina on Sunday night in preparation for ascension of Mount Arafat and the three day symbolic stoning of Satan.
The pilgrims, alongside their counterparts from other parts of the world, are to converge on Mount Arafat next Tuesday.