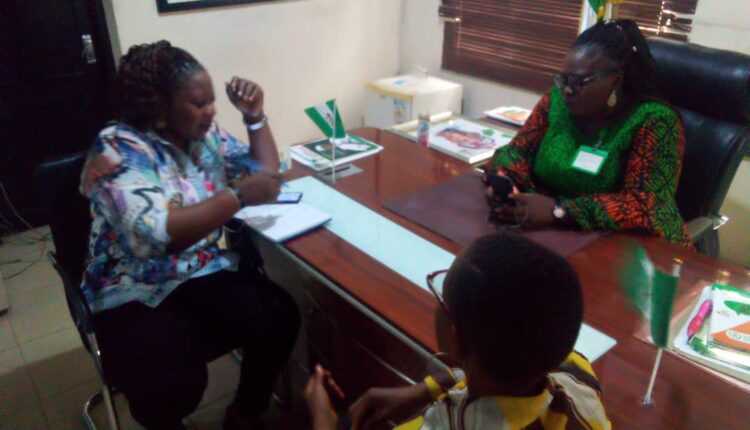 In celebration of this year's anniversary of the global Girl-Child day, the State Director of the National Orientation Agency, Dr Olukemi Afolayan has tasked adolescent girls to unite with advocates for their rights as a means towards enhancing the fulfilment of their plight.
While hosting the executive members of the women group called 'Ominira Obinrin' that paid her office a courtesy visit on Wednesday, Dr Afolayan emphasized that "a right for the girl child is a universal right and should not be obeyed in a breach".
Dr Olukemi Afolayan who used the visit to eulogise the group for mainstreaming gender parity by empowering women, also stressed that "advocating for the girl-child a future devoid of gender discrimination, political segregation, gender based violence, discriminatory teaching modules, cultural impediment and other factors causing setbacks to female gender are what we need to build a safe society"
The state Director maintained that it is high time gender gaps were closed and gender equality and social inclusion advanced to make "the girl child rule the world "
Dr Olukemi Afolayan opined that Goal 5 of the SDG's views gender equality not only as a girl-child fundamental right but a necessary foundation for a peaceful, prosperous and sustainable world.
In her response, the coordinator of the group, Mrs Temitope Braimah – Adegbola appreciated NOA for always playing a leading role in advancing Girls and Women's right .
In conclusion, Oyo state NOA Director called for an open society where we all unite to stand for the rights of girls wherever we are in order to close gender gaps.