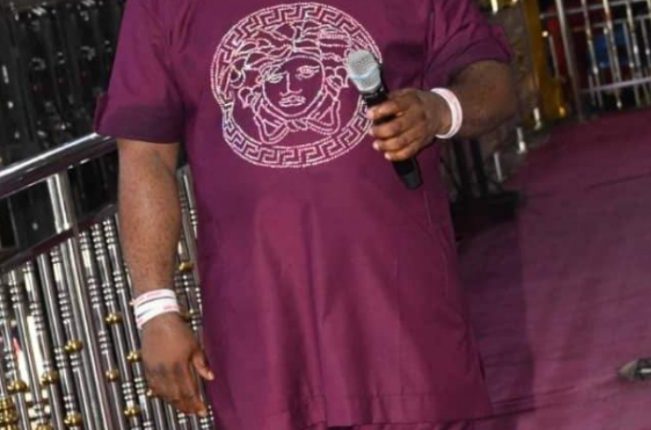 Oyo NUJ Explains Why Awarded OPM Overseer Top 2021 Education Honour The Oyo State Council of the Nigeria Union of Journalists (NUJ), has explained the rationale behind the choice of Apostle Dr Chibuzor Gift Chinyere, the Founder and General Overseer of Omega Power Ministries (OPM), as the recipient of 'Media Premier Award for Excellence in Education' during its recently concluded 2021Press Week.
The clergy, owing to his huge investment in free education, especially in the South/South and South/East geo-political zone was considered for the honour on merit according to a statement jointly issued by the chairman of the Oyo State council of the union, Comrade Ademola Babalola, the press week committee chairman, Joseph Okwuofu and the secretary, Jeremiah Oke.
"We as the watchdog of the society, from here have keenly been monitoring the activities of the Man of God who has been on a dignified mission of lifting the poor from poverty and giving hope to a generation stuck in illiteracy, lack of knowledge and ailment by running a totally free education and medical system".
"The OPM Free School which has since grown to almost 20 and still counting are located in Ohanku in Abia State, Ikpe in Akwa Ibom State with two in Ogoni, Bayelsa while some according to our investigation are sited in Borokiri, Eleme, Isiokpo, Obigbo, and Port Harcourt main city, all in Rivers State with a total population of about 4,000, and still growing.
"This man of God did not stop at just providing free education to these children, each and every one of them in both the nursery and primary school levels are entitled to 4 school uniforms per year, school sandals, books, pencils, biros and other writing materials needed for their seamless learning at no cost to the parents.
"This Clergy also established two free schools for Autism and Down's syndrome children from poor families who cannot afford the money to send their wards to the designated special school because of the high tuition. Our plea is for Apostle Chinyere to extend this benevolence gesture to the South/West of the country so that our kids here can also benefit from free education of OPM Foundation.
"This is unprecedented and second to none in the history of any faith based organization in Nigeria, hence lending credence to the choice of OPM by Oyo NUJ as Media Premier Award for Excellence in Education during our 2021 Press Week", the statement reads in part.