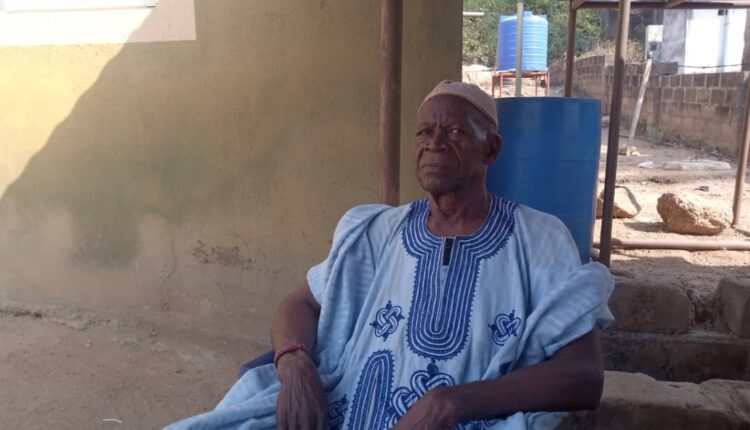 Farmers in Ayete, Ibarapa North Local Government area of Oyo state have revealed atrocities committed by the dreaded Fulani man in the area, Isikalu Wakili.
Wakili who was arrested by the men Odua Peoples Congress following petitions from the residents of the area was handed over to Police in Ayete but police however detained the OPC who arrested the alleged notorious terrorist.
Speaking with oyoecho, some of the farmers said they could not farm again because of the threat by Wakili and his men in the village.
After his arrest four Yoruba men were reportdly killed by his men in reprisal attack against the Yoruba people.
A farmer, Munirudeen Olagoke, said: "About four years ago, I planted cassava on seven acres of land. I have two wives and 10 children. The cows destroyed the cassava. They ate everything. I reported the cases on many occasions, even to the Sarkin Fulani, Alhaji Saliu Abdulkadir. He said I should be patient. After that, I met cows on my farm again. I was angry, which made me to attack one of the cows with my cutlass. The Fulani got me arrested by the police.
"I paid N85,000 as compensation to the Fulani. I paid the money to the Sarkin Fulani. But I was not compensated for the cassava I planted on seven acres of land, destroyed by their cows. The Sarkin Fulani initially said I should pay N350,000 for the injured cow. We begged him before he eventually collected N85,000 from me. The cow did not die, though it could not walk again. The Fulani came back in the evening and they took it away. I learnt they sold it. Now, I cannot farm again.
Another farmer, David Olawoore, said: "We cannot plant again. Cows and herdsmen destroyed my cocoa farm. If you harvest cassava, before you get a pick-up van to convey it from the farm, the Fulani would bring their cows and eat everything or large portion of the harvest." In the same vein, Samuel Bamidele, recounted: "I am a cocoa farmer, and I also plant cassava, maize and cashew. Cows have destroyed my cocoa farm many times. The herdsmen would use their cutlasses to cut off branches of cocoa trees on the grounds that they did not want the cows to get their horns hooked to the branches. When cows are walking in cocoa farm, they would use their body to shake the cocoa trees and unripe cocoa would fall off. It is a loss to us. If you plant pineapple and the herdsmen pass through the place, they would use their cutlasses to cut them off, whether ripe or unripe.
"I used to sell about four to five full loads of pick-up vans of cassava annually. A full load is about N250,000. If I sell four loads of pick-up vans, that will be N1million. I cannot engage in such farming again. When this Wakili just came, his wives would come and buy cassava flour from us. Now, we buy cassava flour from them. The Fulani now eat amala and pounded yam very well.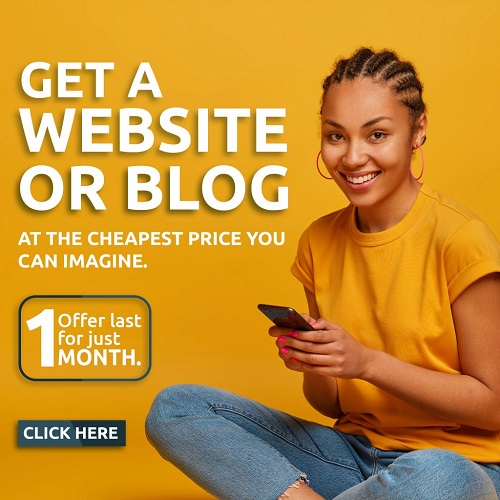 "Now, we want the government to know that we cannot allow a cat and a rat to live together. One will kill the other. Cows and farms cannot co-exist. They should vacate our land. They came from somewhere. They should return to where they came. It has been from one crisis to the other in the past 20 years."
On his part, Kolajo Jimoh said: "I plant cocoa, cashew, cassava, yam, pineapple and maize. The herdsmen have been using cows to destroy my farm. If you just planted yam. The Fulani young boys would use arrows to remove them from the heaps and go away with them. If you have yet-to-be harvested banana or plantain in your farm, these Fulani would go there, cut the banana trees and would either give the banana or plantain to the cows or they would go away with them. If they get to your cassava farm, they would uproot the cassava and cut the tubers into pieces for the cow to eat. There was a crisis one day and, in the process, one Yoruba boy cut one of the tyres of a motorcycle owned by a Fulani, the police arrested us. And we bought a new tube and tyre, and fixed the motorcycle. After that, with the support of the police, Sarkin Fulani also collected N50,000 as compensation from us."
Another farmer, Mudashiru Amidu also said of the herdsmen: "When they just arrived, we thought they would be our friends. But they have turned to our enemies. They did not want us to exist. They want hunger to kill us. Some of our children and Fulani children are friends. One day, a Yoruba child followed his friend to Gaa, a Fulani settlement, and he plucked one maize from their farm. The Fulani got him arrested and his father paid N10,000 as compensation. But if their children came to this place, we would give them food and they would eat. No problem. Now, it is so disheartening that we can no longer walk at night.
"I used to be a commercial driver and I got my first Driver's Licence in 1973. But things were difficult. So, I returned to the village. With profits I made from farming, I sent my children to higher institutions, which I could not afford when I was into commercial driving. But things have changed now. I can no longer do farming because of Fulani herdsmen. I cannot afford to sponsor my children in tertiary institution; where will I get money for school fees and handouts. This is a recipe for crisis. Many farmers are suffering the same fate like me. So, we are tired."
The Baale of Ododi in Aiyete, Chief Babatunde Samuel, stated that "The Bororo have tormented us too much in the past 10 years. We have Abaku Fulani and the Bororo Fulani. The Bororo should leave us to farm peacefully in Ibarapa. They should return to where they came from." To Omileke Gafar, he said: "Initially, we did not have problems with the first set of Fulani that settled on our land. The first set are Abaku. But problem started when Bororo also came. Then, the Abaku started doing the same things that Bororo are doing. The farmers are now angry. The Fulani children have also planned means to torment us. If a farmer harvested cassava in his farm, gathered everything on a spot, and left the farm to get a pick-up van, before his return, Fulani children would go there, put poison on the cassava and they would allow cows to eat it. Then, they would go to the police station and said the farmer had killed their cows. The police would be on their side and the innocent farmer would be made to pay for the cow."
The chairman, Amalgamated Commercial Motorcycle Owners and Riders Association of Nigeria (ACOMORAN) in Kajola area of Aiyete, Saheed Adebisi, also said: "I combine okada riding with farming. If the government wants peace, they should separate us from Fulani herdsmen."
The Chief Imam, Orile-Omofin, Alagbaa, Abdulsalam Jinadu, also told Daily Trust that: "The hospitality of Yoruba has become a big problem for us now. There should have been war. But Odomofin has been the one saying we must follow the path of the law. But the police are not helping matters. They have always been supporting the Fulani. But it is a blatant lie that Sunday Igboho was waging war against the Muslims. He came to liberate us from the burden of Fulani. What is happening is not about being a Muslim or Christian. The crisis is against both Muslims, Christians and traditionalists. We are all here and are all farmers."
Pa Ogunfemi Ezekiel stated that the local farmers "have been mentioning Wakili and Sarkin Fulani. If cows destroy your farm and you inform the police, the Fulani would offer to pay N1,000 or N2,000 and at most N5,000 for acres of farm. It is unfair." Azeez Ogundamilare, stated further that the local farmers "don't want fight and we are not afraid of fight. If we reported to Sarkin Fulani that their cows have destroyed our farm, he would on many occasions, ask us to point out the particular cows that grazed on our farm. How do we do that?"
Jacob Ogunjinmi also narrated his experience, saying: "The policy of the Federal Government on the diversification of economy into agriculture made me to return to the village in 2018 for farming. I left the auto spare part business in Ibadan for farming. I wanted to make money. In 2019, I planted four cares of cassava. I could not get a basket out of it. Can you imagine that? The same thing happened to my tomatoes. I planted two acres of tomatoes, and I only harvested two baskets. These Fulani herdsmen ravaged everything. So, it dawned on me that these Fulani are dangerous to farming."