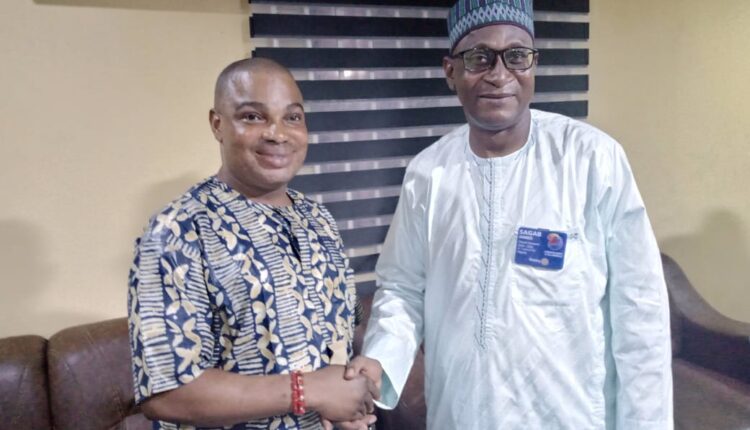 Rotary Club set to empower 600 Youths in Ibadan, Abuja, seeks collaboration with Journalists Rotary Club International (District 9125) is set to empower 600 youths in Ibadan and Abuja on vocational cum socialization skills expected to last for one week.
The District Governor Sagab Ahmed who solicited for the cooperation of media men said that the program tagged the 'Rotary Youth Leadership Academy' is a vocational/leadership/socialization training.
He made this known when he paid a courtesy visit to the leadership of the Nigeria Union of Journalists, Oyo State Council at Iyaganku GRA, Ibadan.
Rotarian Ahmed added that the program sponsored by District 9125 aims at training selected 200 plus participants who are members and non-members of the club in Ibadan.
According to him, the training in Ibadan is scheduled to precede that of Abuja where about 300 or more participants are to be trained.
He said that the program also aims at gearing the interests of the non-members in Rotary activities and membership.
While seeking the support of media men, he said that the program needs media attention as a way of showing the importance of developing the youths.
"Very importantly, we want to develop socialization skills in them. They would be able to interact with other people in a very respectful and organized way in their processes of growth.
"It is in the process of interaction and one's capacity of interacting with other people that actually develops one. Also, there is going to be several activity like physical training as well as structured classroom training where they would be trained and there would be interactions in their social activities.
"At the end of the day, we hope they would be able to develop long lasting friendships just as that of alumni of a particular school. They would grow possibly being Rotarians and also being helpful to each other and at the same time being of service to their communities.
"The vocational skills to be learnt includes "tailoring, soap and cream manufacturing, shoe making and several others," he said.