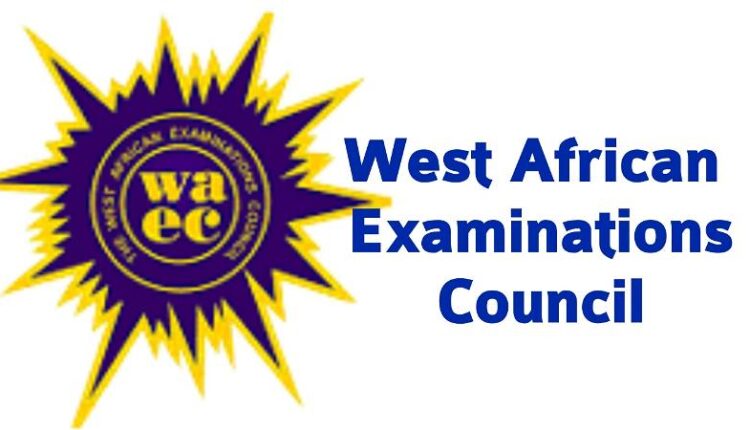 WAEC: Educationist Blames Oyo Govt Over Delisting Of 50 Schools Over Exam Malpractices An Ibadan-based educationist, Lanre Gbadebo on Thursday blamed the Oyo state government over exposing students to examination Malpractices which made the West African Examination Council delisted 50 Secondary schools in the state.
He advised government to stop playing politics with education which he described as hallmark of development.
Quoting westerndailynews, oyoecho reports that the West African Examinations Council delisted 50 secondary schools in Oyo State for their involvement in examination malpractice during the 2022 West African Senior School Certificate Examinations.
But in his reaction, Gbadebo said govenors in the Southwest states have failed their people for not providing quality education, just as he condemned the plan by ASUU to embark on another strike.
The foremost educationist who stated this in a telephone interview with oyoecho noted that the entire Secondary schools in Oyo State are guilty of examination Malpractices.
He said; "when government failed to provide basic teaching equipment,  it is a must for education to suffer. I wrote a paper two years ago and I complained about the effect of investing in examination malpractice in Oyo state. That is what is playing out now. The current government wish to prove that it invested in education but failed to teach students. I wish we get it right," he said.
The delisted schools include:
IN PUBLIC SCHOOLS DERECOGNISED
1 – Olodo Community Gramm Sch, Olodo, Ib
2 – Community High School. Kasumu, Ajia
3 – llupeju Community High School, Alugbo
4 – Osegere Olukeye Community High Sch,
Osegere
5 – Idi-Ito High School, Erunmu
6 – Owo Community Grammar School, Owo
7 – Progressive Secondary Gramm School
8 – Community Secondary Sch, Oke-Olola, Oyo
9 – Community Grammar School, Kajorepo
10 – Comminity High School, Ajase/Jabata,
Ogbomoso
11 – Anglican/Methodist Secondary School I,
Ajagba, Oyo
12 – Isepo/Ogidi Community Grammar Sch, Isepo
13 – Ireti-Ogo Baptist College, Igboho
14 – Biokun Alaadun Community Grammar Sch, Ib
15 – Lagbulu Memorial High Sch, Kisi
16 – Urban Day Grammar School, Old Ife Road, Ib
17 – Urban Day Grammar School, Ring Road, Ib
18 – Ansar-Ud-Deen High Sch. Sango, Ibadan
19 – Ikolaba High School, Agodi GRA, Ibadan
20 – Renascent High School, Aremo, Ibadan
21 – Ori-Aje Community Secondary Sch, Kudeti, lb
22 – Anglican Grammar Sch. Molete, Ibadan
23 – Community Secondary School, Adegbayi
24 – Community Sec. School, Bioku Aladun, Ib
25 – Adekile Goodwill Gramm. Sch. Ibadan
26 Lagelu grammar rammar School, Ibadan
PRIVATE SCHOOLS DERECOGNISED
1 – Ola-David Comprehensive Coll, Badeku Egbeda, Ib.
2 – Mount Sinai Coll, Adegbayi, Ibadan
3 – Temidire Oxford College, Monatan, Ibadan
4 – Ibadan City Model College, Iyana Church, Ibadan
5 – Mollyvonne College. Isale-Igbagbo. Tede
6 – God's Blessing College, Oyo
7 – Graceland College, Moniya, Ibadan
8 – Honeycomb Comprehensive College, Olukeye Town, Asejire, Ibadan
9 – I-Flier College, Ogungbade Road, Ibadan
10 – Sure Foundation Model High School, Aba Titi, Ibadan
11 – International Muslim College, Saki
12 – Life Line Comprehensive High Sch. Olopomewa, Olorunsogo, Ibadan
13 – Tender Model School, Igidogba Babanla, Ibadan
14 – Glorius College Amuloko, Ibadan
15 – Igboora Secondary School, Ibarapa Central
16 – Nawair-Ud-deen Grammar School,
17 – Igboora Damcos College, Molete-Ibadan
18 – Benevolent College, Molete, Ibadan
19 – Sheikh Ibrahim Model College, Ibadan
20 – Ayobami Comprehensive High School, Odo-Oba, Ib
21 – Abayomi International College. Ibadan
22 – Bolade Model College, Owode
23 – Shafaudeen Comprehensive College, Wakajaye. Ibadan
24 – Patimo College, Adesola, Ibadan