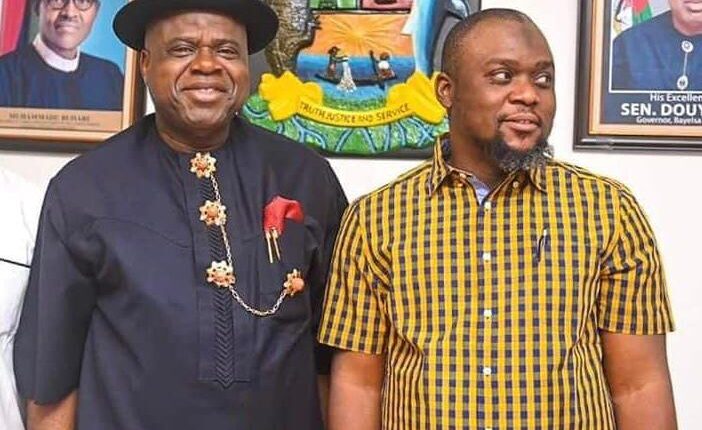 Why Gov. Dìri Deserves A second Term_ Hon. Olasupo The former member of the House of Representatives, representing Iseyin, Itesiwaju, Kajola and Iwajowa, Hon. Abiodun Olasupo has called on the Yoruba community in Bayelsa State to continue their support for the incumbent governor, Duoye Diri ahead the Saturday's governorship election holding in the State.
Governor Diri is contesting for the second term in office under the People's Democratic Party (PDP).
Olasupo, in a media statement made available to journalists at Ibadan on Wednesday, stated that the present administration in Bayelsa State has made positive changes through its human development programs, policies and activities, which have shown in social infrastructural, healthcare development, youth-based focus programs, women empowerment among others that have put the State ahead of its peers in Nigeria.
He called on the Yorubas living in the State to cast their votes for the incumbent governor so as to consolidate on the developmental strides of the Diri's administration.
"It is not a thing of just mouthing, but very clear to all eyes that Governor Duoye Diri has done more than enough for the growth of Bayelsa State to warrant giving him the opportunity to serve again.
"Go around the State and see developmental projects that are positively impactful on the entire Bayelsans, talk of road networks, effective education programs and policies, good healthcare and enabling environment for commercial growth for the people and communities in the State.
"Governor Diri will not relent, he will do it again and I am very sure that Yorubas in Bayelsa that have witnessed and enjoyed the good work of the governor will rally round and support him for a successful second term victory."
Hon. Olasupo and Governor Diri were both members of the House of Representatives between 2015 to 2019 and the governor was the architect of the former becoming a member of the People's Democratic Party (PDP) ahead of the last general elections.