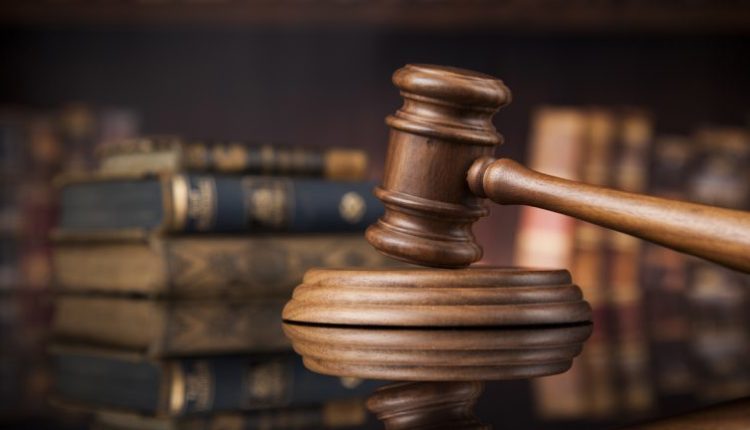 Woman seeks dissolution of 29 year-old marriage over tear gas attack An Ibadan based businesswoman, Adejoke Ariyo on Wednesday asked a Mapo Grade A Customary Court in Ibadan to dissolve a 29 year-old marriage between her and her husband Adeyemi over tear gas assault and incessant battery.
The petitioner who resides at Ago-Awawu Sanyo area of Ibadan informed the court that she was tired of her husband's frequent tear gas threat.
"My lord, since 16 years of my union with Adeyemi, I have become a subject of ridicule and molestation to him brutalizing me day and night.
"The last one he did is the reason why I made up my mind to part ways with him.
"Anytime Adeyemi doesn't see me in the shop, he accuses me of fornicating around.
"Then, he lunches attack at me, beating me black and blue.
"I had endured with his battery for 16 years thinking that he would soon turn a new leaf.
"However, not only did Adeyemi beat me recently, he also tear gassed me, thereby exposing my life to more danger.
"Here is the picture of the tear gas site that I took with my mobile phone.
"I don't think that I am safe in his home," Adejoke cried.
However, Adeyemi opposed the divorce suit and denied all the allegations leveled against him.
The respondent who earned his living as an officer of the Federal Road Safety Commission(FRSC) prayed the court to help in settling the dispute.
"My lord, the bane of Adejoke's problem is disobedience and pride, she no longer take instruction from me.
"As a matter of fact, Adejoke has been denying me of sexual intercourse since 2017.
"If I make advances at her , she tells me that I am smelling.
I have been totally committed to the children's welfarec ," Adeyemi argued.
Mrs Imoleayo Akinrodoye, the President of the court, urged the duo to embrace peace by allowing reconciliation to take place.
Akinrodoye invited the warren parties into her chamber for reconciliation and adjourned the case till Sept. 13 for further hearing.