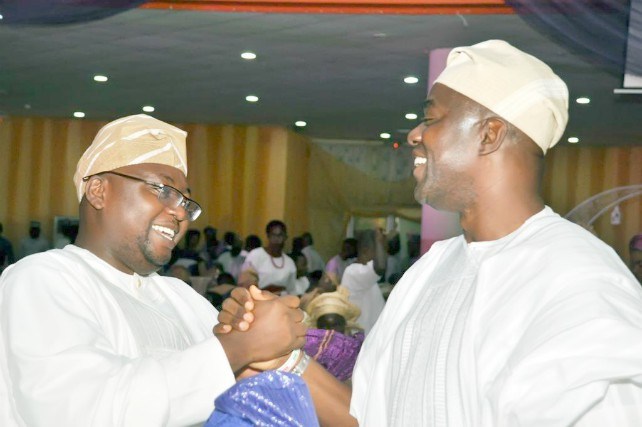 Chief Adebayo Adelabu, a former CBN deputy governor and Accord party governorship candidate in Oyo State has described some projects executed by the administration of Gov. Seyi Makinde as misplaced priorities.
Adelabu gave the explanation during a radio programme tagged 'Political Circuit' monitored in Ibadan on Saturday.
Adelabu is a financial expert and Agbaakin Parakoyi of Ibadanland.
The governorship candidate said that most of the projects were not those which can alleviate poverty and bring huge return on such investments.
He challenged the Makinde administration to make public the returns made on the five billion naira investments on each of the four parks since some of them commenced operations.
"I am yet to be convinced and I don't know the thought process behind the building of all those parks called bus terminus. All I have been seeing in those parks are old NURTW buses and not new buses.
"We have one at challenge which is less than a kilometre from new garage where late former Gov. Abiola Ajimobi built a park that remained under utilised.
"We have another one at Iwo road which is less than 500 metres to an abandoned park at Wema built by late Gov. Ajimobi. All these is misplaced priorities," he said.
Adelabu said that the billions of naira expended on the parks would renovate and construct a good number of schools as well as health centres across the state.
He said that such huge funds if expended on security would have improved upon the security architecture put in place by the late Ajimobi's administration.
The governorship candidate said that the Moniya-Iseyin road being the main link between Ibadan outer city and Oke-Ogun deserved to be dualised
Adelabu said that single lane constructed by the Makinde's administration ought to have been dualised with just little amount added to the project fund.
"With financiers from foreign countries like China, Oke-Ogun also deserved a railway system to Ibadan for easy and affordable movement of farm produce instead of the expensive use of trucks.
"A single rail track from Oke-Ogun to Moniya where we have another rail to Lagos will no doubt encourage exportation," he said.
He faulted Makinde's introduction of Park Management System (PMS) against existing National Union of Road Transport Workers(NURTW), saying such had left several out of their jobs hence increase in crime.
Adelabu said that as a governor, he would unite all factions in NURTW and give them rules which will further strengthen their mode of operations positively.
The governorship candidate also challenged the duo of Makinde and Sen. Teslim Folarin, the APC governorship candidate of not contributing to the economy of the state they are governing or intending to govern.
He said that Folarin as a Senator for 12 years had collected huge amount of money as constituency allowance with nothing to show for it.
"I have all my investments ranging from hospitality, real estate and farms all in Oyo State. I employed almost 3,000 workers and I am not owing any of them till date.
"I challenged the duo of Makinde and Folarin to show their businesses in Oyo and how many people they have employed.
"All these has to do with ones capability and what will reflect in how you can govern the state. If Oyo flourishes, my business flourishes," he said.
According to him, we can't continue to bring people who govern and leave the state after the expiration of their tenure."
Adelabu said that he facilitated jobs for more than 100 citizens of the state and 171 contracts for another set of Oyo citizens at the CBN.
He listed some of the institutions he facilitated projects for in the state as Technical University, University of Ibadan, The Polytechnic Ibadan and Bishop Philip Academy also in Ibadan to mention a few.
The governorship candidate said that he also facilitated the CBN entrepreneurship training centre  situated at Samonda in Ibadan.