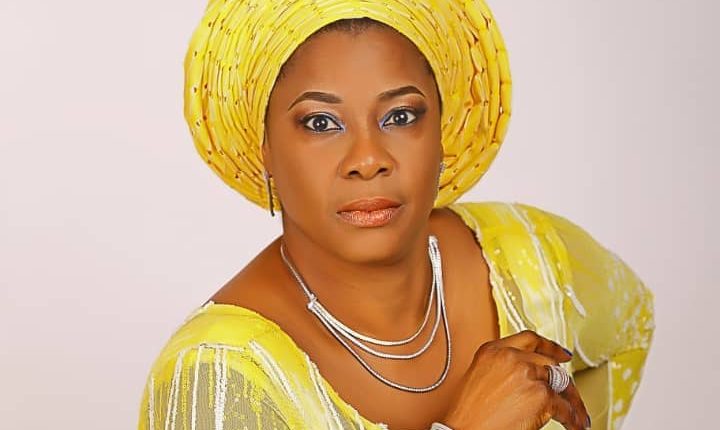 Youths, Women, Others Benefit From Sadipe's 5-day Strategic Empowerment Training A member of House of Representative, representing, Oluyole Federal Constituency, Hon. Tolulope Akande-Sadipe has commenced a 5-day strategic empowerment training for Youths and women in her constituency.
has kick-started a 5-day strategic training and empowerment program for women youths and traditional birth attendants in
Th empowerment training facilitated by Sadipe kicked-off today on Wednesday and would end on 4th October, 2020, at her Constituency Office, Adegoke Plaza, New Garage, Ibadan.
Accordinge to her, the program is aimed at training and empowering 30 women youths, traditional birth attendants in Oluyole Federal Constituency.
She hinted that the program is handled by a professional body, the Nigerian Institute for Oceanography and Marine Research, in conjunction with Gio Bisiano Nigeria Limited.
Speaking on the importance of the program, a facilitator, Mrs. Thomas Elizabeth Olayinka, said, "The program is to enlighten the traditional birth attendants to be effective in their traditional birth practices in order to reduce or eradicate maternal mortality and infant mortality".
"Also, we want to encourage them to have cordial relationship between them and other health workers."
She further stated that, "Some communities are deprived of health centers, so they (traditional birth attendants) are there to help people especially during childbirth. If there's any difficulty, they know they are to refer to any government hospital either tertiary, secondary or primary."
The topics to be treated across the 5- day training include; The role of traditional birth attendant, and who is a traditional birth attendant?; The birthing process; Emergencies and Interventions during childbirth, among others.
As part of the training, participants will also go on an excursion to the University College Hospital (UCH) Ibadan, on Saturday.
At the end of the training, participants will be given equipments needed during the process of childbirth, as well as certificates of participation.