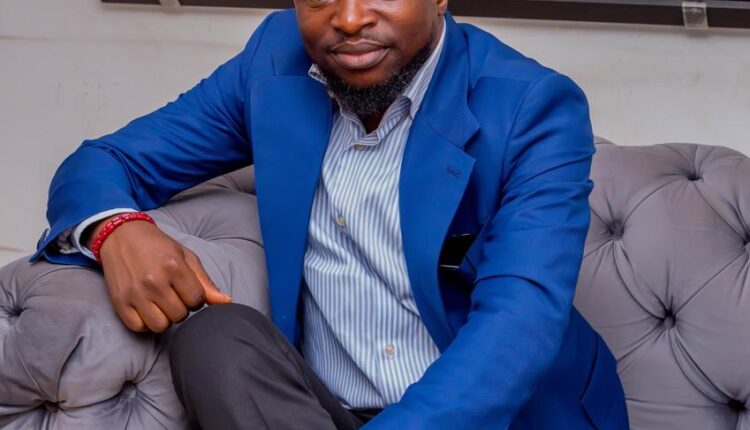 2023: Adelabu Is Accord Party Guber Candidate – Media Aide Comrade Femi Awogboro, Media aide to a former deputy governor of the Central Bank of Nigeria (CBN) Chief Adebayo Adelabu on Sunday said his principal remains the governorship candidate of the Accord Party  for the forthcoming general election in 2023.
He said the attention of Adelabu and his supporters have been drawn to statement credited to Oyo Central senatorial Chairman of All Progressives Congress Hon Joshua Oyebamiji over the Governorship ticket of Accord Party in Oyo state.
According to Comrade Femi Awogboro there's no iota of truth in the story credited to Hon. Oyebamiji.
Awogboro explained that Chief Adebayo Adelabu was contesting Governorship under Accord Party having received endorsement from the state and national executives of the party who were convinced to invest their political wealth on a candidate that would bring succour to poorly governed people of Oyo State.
He said; "I am using this medium to tell the members of the Public that Chief Adebayo Adelabu is the Governorship Candidate of Accord Party come 2023 and he is receiving decampees from  other political parties,on daily basis.
In a political context, there is no one that would expect everyone to accept the supremacy of another person's political ideals and vision, however, 2023 is not a year of political display but a period that should be a moment of a vowed determination to wrestle power from the political Shylocks. Hon Joshua Oyebamiji  should know what our beloved state is passing through as a result of bad governance transcends his stomach needs and his material desires.
We are in a period of sober reflection where every genuine lover of humanity would converge together to chart the way forward together, it is obvious you need to add life to your dying political fortune but you should garnish it with atom of respect for the plight of people of Oyo State.
Adebayo Adelabu Penkelemesi's political movement is extending a friendly hand to Hon Oyebamiji to come over to learn from a political movement that put the people's needs in front burning not the Machiavellic political style that led to your emergence.
Hon Oyebamiji's emergence as the Oyo Central Senatorial Chairman was as a result of kangaroo state Congress. In an ideal Congress, Oyebamiji wouldn't have emerged not to talk of being a mouth piece of a party.
"It is also disappointing that a man of your political exposure would say that Chief Adelabu would be going back to the APC before the 2023 election on the order of Asiwaju Bola Tinubu, it must be a statement from atrophied mind because Asiwaju is a father and good leader who doesn't not accomodate foul play", Adegboro added.
"If Governorship Election were to be conducted tomorrow,it is obvious that   APC would have no chance of winning the Governorship. Let me spoil your mood, since your APC threw away our golden boy, our party offices have become a "Mecca" with people trooping in on daily basis, many labour unions, market traders associations amidst many other visits of loyalty have been a daily event at Adelabu's house. This is a fact and it can be verified through Opinion poll or through investigation" He said
Comrade Femi Awogboro explained that the campaign team would soon roll out campaign Programme and would officially launched all the Candidates under Accord Party.
He also affirmed that Chief Bayo Adelabu is the undisputed candidate of Oyo State Accord party come 2023 election, and it will take few more time and process for the adjustment of names as there are rules and procedures tha has to be followed. Adelabu's name will surely be released before the end of the stipulated time.
He appreciated people of Oyo state for their continous support given to Accord Party Governorship Candidate Chief Adebayo Adelabu in the quest to bring much needed development to the state.