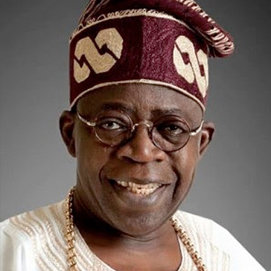 2023: North Must Respect Zoning Agreement, Pays Tinubu Back – YPM 2023: North Must Respect Zoning Agreement, Pays Tinubu Back – YPMA Pan Yoruba socio-cultural group, Yoruba Patriots Movement (YPM) on Thursday insisted that Northerners must respect the pre 2015 general election agreement to return power to the south in 2023.
The Yoruba leaders ask APC leaders to consider 2023 as a payback time for the struggle and sacrifices the national leader of the party, Asiwaju Bola Hammed Tinubu has made for the party in the past.
YPM said Yoruba had supported other regions to achieve their Presidential dreams over the years, saying; "2023 should also be the turn of Southwest region of Nigeria to be at the helm of affairs of this country."
The National Coordinator of YPM, Bar. Oladosu Oladipupo while speaking with journalists during the '2021 Pan Yoruba Summit' tagged ;Yoruba Nation: Yesterday, Today, and tomorrow said Tinubu has touched many lifes not only in Southwest but Nigeria as a whole, and 2023 is the time for him to become the President.
He said, "Tinubu has led Yoruba nation twice to support President Buhari presidential ambition. Tinubu's cabinet was Pan Nigerian not only Pan Yoruba when he was the governor of Lagos State. He remained the only Yoruba man who worked tirelessly for the emergence of Buhari, so, we should all support him to contest 2023 presidency.
"We must work hard to assist him to become the President of Nigeria. He has the mental capability and what required to rule this country. We have been moving across the nation to tell Nigerians that this is the time for Southwest to become Nigerian President."
Oladosu further revealed that there will always be an opposition in whatever some ones does in life, adding that opposition makes someone determined and focus.
He however said that the group is currently making wide consultations around the country, saying that Tinubu has been accepted in all the zones of Nigeria because he is a good product and the right man to lead Nigerians come 2023.
"We shall ensure we work round ethnic nationality so that southwest can become Nigerian president income 2023, Yoruba was a flourishing nation under Obafemi Awolowo and the impact of Chief Owolowo put many Yoruba in a better position today which makes Yoruba's to be in the main stream of politics in Nigeria."
The summit, which was theme:Yoruba Nation: "Yesterday, Today and Tomorrow"  held at International conference center university of ibadan, was attended by eminent Yoruba personalities who come together and discuss the way forward ahead of 2023 Presidential election
Also speaking at the event was Hon. Bosun Oladele who described the summit as a right step in the right direction, urging Yoruba leaders to looked inward because this is the time for active participation to key into the Yoruba agenda.
"The time is now, this is the time to reconcile every essential voice in Southwest, so that we can consolidate on the current developmental stride going on in Nigeria and to move the country into a greater height."