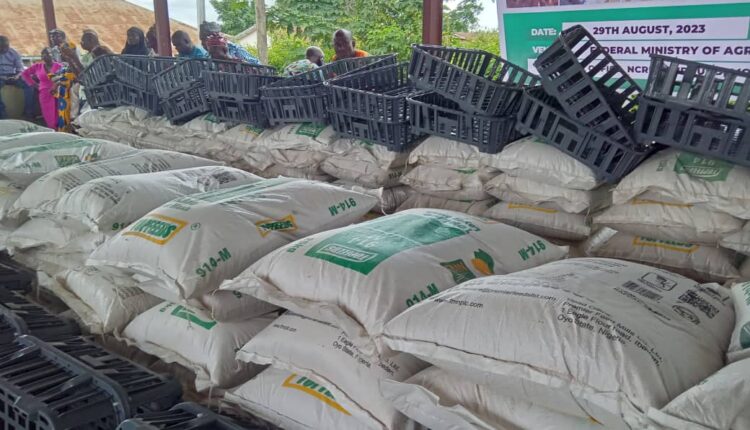 Give Palliatives To Beneficiaries, Not Councillors _ Baale Bioku Following alleged misappropriation of relief materials sent by the Government to the recent victims of flood disaster in Ona Ara Local Government area of Oyo State, residents of the area on Tuesday appealed to the State Governor, Engr. Seyi Makinde to ensure that traditional leaders in the area are involved in the sharing of food palliatives to the 'needy poorest of the poor households' in the council area.
They hinged their appeal to the State Government on their recent experience with some councillors in the local government area.
According to one of the Baales around Bioku village who spoke on behalf of the residents under anonymity because of his status in the community, "pressmen, kindly help us to inform His Excellency, Governor Seyi Makinde to ensure that those who are truly in need of his statewide food palliatives are provided with the items for the impact to be felt by those who truly need them.
"A source around people distributing food palliatives from the SAfER Committee saddled with the distribution of the food stuffs disclosed to us that it is the turn of the communities in Ona Ara Local Government to receive their share of the food items.
"He said today, Tuesday is the day set aside for the distribution of the items to our communities. But we are hearing information that our Councillors are making efforts to receive these items on behalf of the communities concerned.
"We don't want the items to be given to the Councillors because of our past experience. For instance, a particular leader amongst the councilors; a female member and few others in Ona Ara Local Government legislative arm, received the relief material sent to the council area by the Government recently and sold same to traders at Ogunpa market.
"Upon investigation, the buyer opened up and confirmed that the said Councillor who received the relief items on behalf of the victims of the flood disaster sold the items to him.
"We don't want a repeat of such unfortunate and highly condemnable act from such individuals. These people are frustrating the efforts of both the Federal and State Governments on relief packages to the traumatized citizens.
"A colleague; I mean one of the Baales in Bioku recorded how the said councillor supervised the movement of relief materials out of his house (where it was kept) and sole same to the traders in Ogunpa.
"Such a ring leader who supervised the selling of palliatives given to the flood victims ought to have been interrogated and prosecuted for such a crime against humanity," Baale added.