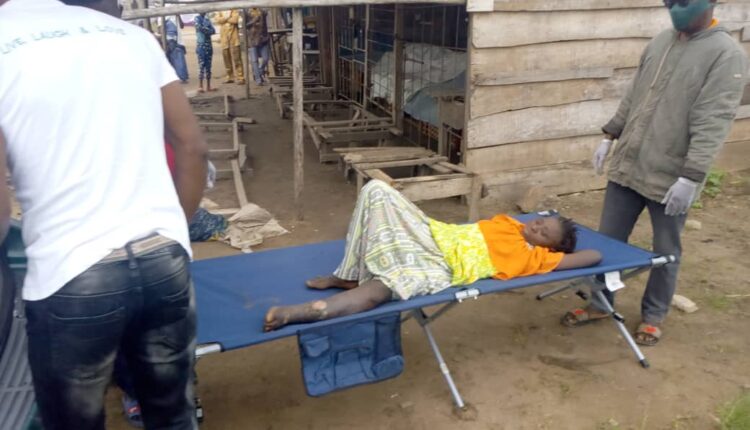 Ibadan-Based NGO Rescues Woman With Mental Illness An Ibadan-based None Governmental Organisation (NGO), Hope Also Needs Help Foundation ( HANHF) has rescued a road side mentally unstable woman with broken leg, Mrs Yetunde Akinola.
The woman who reportedly sustained the leg injury after a road accident involving her and a hit-and-run driver, along New-Garage-owode-Apata, Abeokuta express way was said that have been suffering from the mental challenges for years.
However, residents of the area told our correspondent that Yetunde could get her consciousness if well managed.
The chairman of the NGO, Hon. Abayomi Fagbenro who led a team of medical personnel to pick up the victim said he decided to support her course because he observed that she is a non-violent who may likely regain her sanity, if well managed.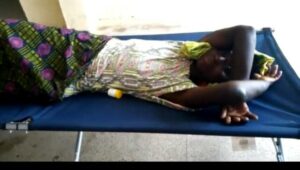 Fagbenro noted that everyone deserves a comfortable life and right to live a good life.
He said: "In the case of Mrs Yetunde Akinola, my investigation revealed that a wreckless hit and run driver knocked her down and run auto rider sometimes in late June.
"Her case has been uncared for due to the patients severe disturbance in her thought pattern as she not being identified with any of her Family Members. Our foundation took it up and today, we have commenced treatment for her at Adeoyo today," he said.
The lawmaker hopeful, while calling on the well-to-do people in Nigeria to continue supporting less privileged in the society said his foundation committed to ensuring that people are living good lives, regardless their status.
He said the foundation has paid the medical bills of the victim until she is being discharged from Adeoyo Ring Road Hospital, adding that the patient is currently receiving Medical Treatment.