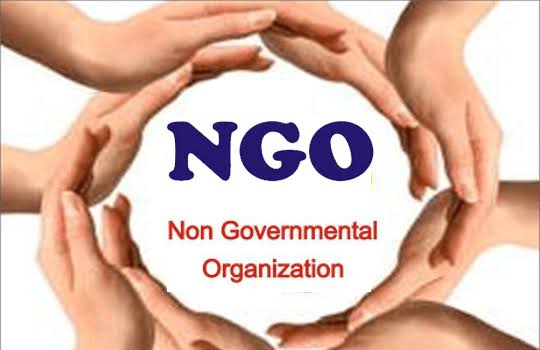 NGO Writes National Assembly, Demands Suspension of Senior Officers For Alleged Falsification, Forgery A Non-Governmental Organisation, Innovation for Empowerment and Sustainable Peace Initiative (IESP Initiative) has written the National Assembly, demanding the immediate invocation of the law and suspension of three of its senior officers who were allegedly involved in falsification of records, latent illegality, abuse of power and forgery.
In a petition dated November 16, 2021, which was leaked to the press, counsel to the IESP Initiative, Masalaha Law and Associates berated the legislative arm of government for failing to apply the right procedure in dismissing the officers.
The affected officers, according to the petition, are Okpara Michael Nnaechi, Dauda Ibrahim El-Ladan and Adebanjo Ademola.
The NGO argued that if the National Assembly could fold its arms and fail to send the accused individuals who falsified and forged their records to where they belong, it is a dent to the anti-corruption toga of the President Muhammadu Buhari administration.
The letter reads: "That a further report was written by the National Assembly to the
copy of the same report as requested by the Nigeria Police Police dated November 22, 2020 issuing a Certified True Copy.
"That having received the CTC as mentioned above, the State
Intelligence Bureau (SIB) of the Nigeria Police wrote another letter requesting the release of the above named persons (staff), dated the 27th November, 2020, acknowledged received by the office of the Clerk of the National Assembly on the 2nd December, 2020,
"That however, to the surprise and consternation of our client the entire staff of the National Assembly and the world at large, nothing was ever heard of this matter again, a situation which has emboldened the above named persons (staff) and which may unquestionably set a bad precedence for all and sundry.
"We hereby state categorically that it is both illegal and
unconstitutional to falsify record and or commilt forgery by not just any public officer but more so in the law making arm of the society. If allowed unchecked, this will further entrench the rumours that Nigeria is fast becoming the capital of corruption in
the world.
"That our client was bewildered and justifiably miffed even in the face of the above indictment against the above named persons
(staff), they are now individually boasting of how they bribed their way into sitting on an indictment of this proportion."
The Innovation for Empowerment and Sustainable Peace Initiative (IESP Initiative) stated further that it being a concerned party now lives in justifiable awe of further watching the disintegration of the country's moral and principles.
It urged the Clerk to the National Assembly to wade in and comply with the Law before it invites the media into the whole scenario.