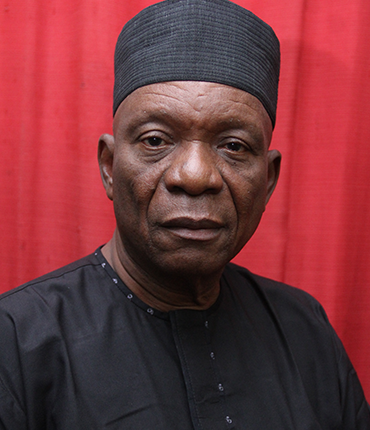 Sack Bayo Lawal Before He Sacks You – Oyo Traders Warn Makinde Traders in Oyo State have expressed worry over the way the state Commissioner for Trader and Investments, Chief Bayo Lawal, has been persistent in misinforming and misleading Governor Seyi Makinde for his personal and selfish interest.
Speaking at the press conference organised in Ibadan on Tuesday, by the zonal leaders who represented the Congress of Babalojas and Iyalojas in Oyo State, Chief Layi Olawoyin described Lawal's action on the crisis rocking traders' body in the state as a planned conspiracy to set the governor  against his admirers and present him as ingrate to the source he leveraged in to become the governor in 2019.
Olawoyin said, "We have exhausted available patience and exploited all possible avenues to avoid making utterances that can set our people against Governor Makinde, his administration and Peoples Democratic Party (PDP), unfortunately Lawal is desperate and very unrepentant towards turning our people against the governor.
"Instead of offering sincere advise to the governor, Bayo Lawal conspired with some members of the Oyo State Market Leaders Council to illegally and unconstitutionally install Alhaji Yekini Abass as Babaloja-General of Oyo State against earlier judgement of the Oyo State High Court, that restrained Abass from being addressed or called Babaloja-General of Oyo State.
"We have instituted a court case against those who committed contempt of court by illegally installeing and issuing  certificate of recognition to Yekini Abass as Babaloja-General of Oyo State, as agreed and contained in the communiqué issued at the end of emergency meeting of the Congress of Babalojas and Iyalojas in Oyo State on Tuesday 15th November, 2022.
"We have also advised Governor Makinde to sack the Commissioner before he turn over 2.5 million traders in Oyo State who gave their best to support him in 2019 against the governor, the Peoples Democratic Party (PDP) and ruling party's candidates in the coming general elections.
"It is equally unfortunate that traders in the state have not positively felt the impact of Chief (Mrs.) Odunayo Danjuma, the Special Adviser to Governor Makinde on Market Liason, who is known to be a well experienced Comrade and leader of the National Association of Nigeria Traders in the Southwest and believed to have the capacity to guide and advise the governor. It is in view of this that the traders in Oyo State requested Chief (Mrs.) Odunayo Danjuma to resign from the administration of Governor Seyi Makinde with immediate effect.