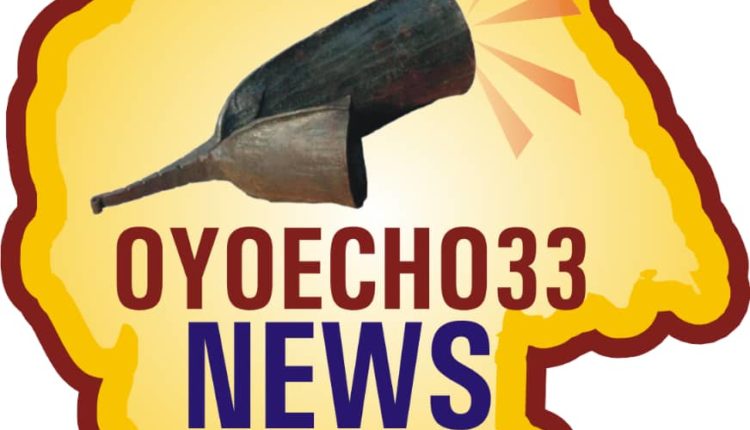 Former Governor of Oyo State and 2019 gubernatorial candidate of the Action Democratic Party (ADP), Otunba Adebayo Alao-Akala on Saturday explained why he defected from the rolling All Progressives Congress (APC) to the Action Democratic Party (ADP).
Oyoecho33news reports that the former governor also said he won't be able to sleep if workers salaries are not paid as at when due like what is currently playing out under the government of Governor Abiola Ajimobi of the state.
Akala who was a guest on a popular radio programme in Ibadan, the Oyo state capital, Political Circuit programme on Fresh FM Ibadan, said the scriptures frowned at allowing labourers to suffer unjustly in getting what is due to them on time.
According to him, there is dynamism in politics and there was no political party with clear cut ideology in Nigeria, therefore, moving from a political party to other should be expected from political gladiators.
He noted that his movement out of the APC was about the need to protect his followers' interest and hearken to what his supporters are demanding from him -a return to the government house.
Akala said ADP remains the best vehicle to convey him back to Agodi government house because "ADP is the only settled party without any litigation in court.
The former Governor who ruled the state during the 11months interregnum occasioned by the impeachment of his boss, Senator Rashidi Ladoja and thereafter won the governorship race under the platform of the Peoples Democratic Party (PDP) between 2007-2011, said he was the most experienced candidate with deep knowledge of governance to bail the state out of poverty.
He said having lost in his second term bid in 2011 and 2015 respectively, he has no doubt being able to understand where the problems lie with readiness to make the 2019 race a fait accompli.
Until recently, Alao-Akala was a leader in the ruling All Progressives Congress (APC) before he joined the ADP.
"I am glad to say that God is on our side and within less than two weeks, ADP structures are everywhere. And this is made possible because I have structures everywhere and we just coalesced them into the ADP, " he said.
On what he plans to do differently, Alao-Akala who said his style would be different from the current Governor, said he would employ simple economic term 'opportunity cost' to focus on pressing needs of the people especially in the area of workers welfare, education, health and agriculture.
Alao-Akala who said his greatest regret after leaving office was the way the current Governor handled the issue of LAUTECH, said if elected he would immediately appoint Commissioners for Education and Attorney-General to begin work on the severance of the ailing institution from joint ownership with Osun state within his first 100days in office.