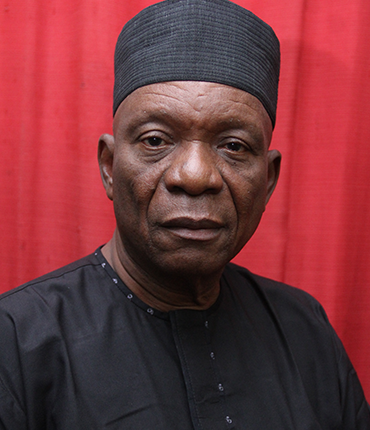 YK Abass: Bayo Lawal, Others Are Misleading Makinde – Babalola General Alhaji Sunmaila Aderemi Jimoh has described the news in circulation on the purported approval of Alhaji Yekini Abass as Babaloja-General of Oyo State by Governor Seyi Makinde as illegal and against an existing judgement of a competent court of jurisdiction.
Reacting to the news on Friday night via telephone, Alhaji Jimoh said quite a number of people called him to break the news, but he regarded it as non-issue, hence he remained calmed and unmoved, because the power to decide who should be appointed as Babaloja-General of Oyo State resides with traders in Oyo State, not the executive nor legislative arms of government.
He said, "judgement issued by the Oyo State High Court against Alhaji Yekini Abass where the court stopped and banned him from parading herself and also not to be addressed as Babaloja-General of Oyo State is still binding on him and constitutionally valid because it hasn't been vacated by any competent court in Nigeria.
"Nothing is strange or new in the decision made today by the government, especially where people of no integrity are the eyes of the state governor, those who haven't any regard for the constitutions of the Federal Republic of Nigeria. This issue will be wisely and constitutionally handled and the truth will be exposed to the governor. Their efforts to pull down the good structure enjoy by the traders in Oyo State will die a natural death and all manipulations and injustices will end in futility.
"We are traders, our associations are registered with the corporate affairs commission under the law of the land, we are not government agencies and no appointee of the government has legal right to determine who should be installed as Babaloja-General. Should there be any ambiguity in the judgement of the court, the parties should be advised to return to court for better interpretation. Advisory Council is a government agency and cannot speak for over 2 million traders. Besides, traders have demanded for the dissolution of advisory council in more than 2 occasions for lack of integrity and moral justification to decide their faith.
"I want every one to know that this display of executive rascality and lawlessness was initiated and launched by Bayo Lawal, the Commissioner for Trade and Industry in Oyo State, who has arrogated unconstitutional and unjust powers to himself in the administration of Engr Seyi Makinde. He arrogantly boasted recently that nothing would stop installation of Y. K. Abass as Babaloja-General of Oyo State, but he has forgotten that power is transient.
"The reason behind all these illegalities and unlawfulness been done against traders now in Oyo State is the 2023 general elections. But it's going to be very disastrous and unwise to think forcing an alien on traders will help to compel them to vote blindly. Traders are not politicians, we struggle always to raise capital for our businesses, hence no one can induce, intimidate nor harass any trader for political reason.
Meanwhile, Alhaji Jimoh has appealed to traders in the state to remain calm and abstain from whatever can  lead to breakdown of laws and orders in the state. He described Oyo State traders as highly disciplined and responsible individuals who believe and respect Nigerian constitutions and judiciary. He instructed all traders to wait for the decision of the traders' highest decision making body, the congress of the Iyalojas and Babalojas from the 33 Local Government Councils in the state on what will be the next action.