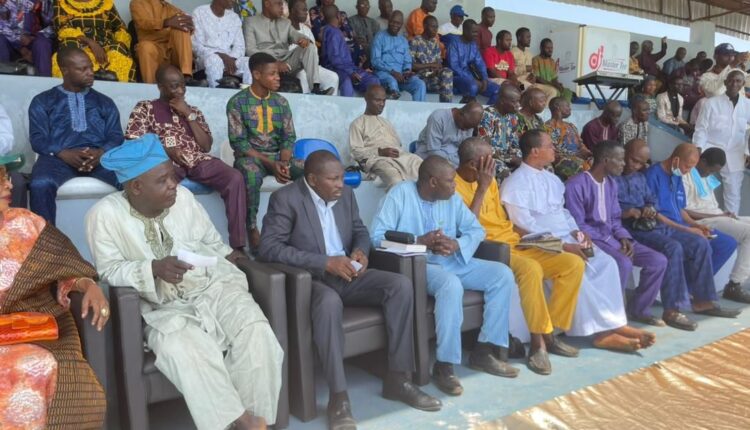 2023: Ilaji Resort Boss Mobilises CAN Leadership To Offer Prayers For Tinubu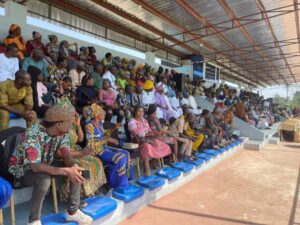 Selected representatives of Christian groups, numbering close to a thousand, converged at Ilaji Hotels and Sports Resorts, Akanran, Ibadan, on Saturday to endorse Asiwaju Bola Tinubu as next Nigeria's president.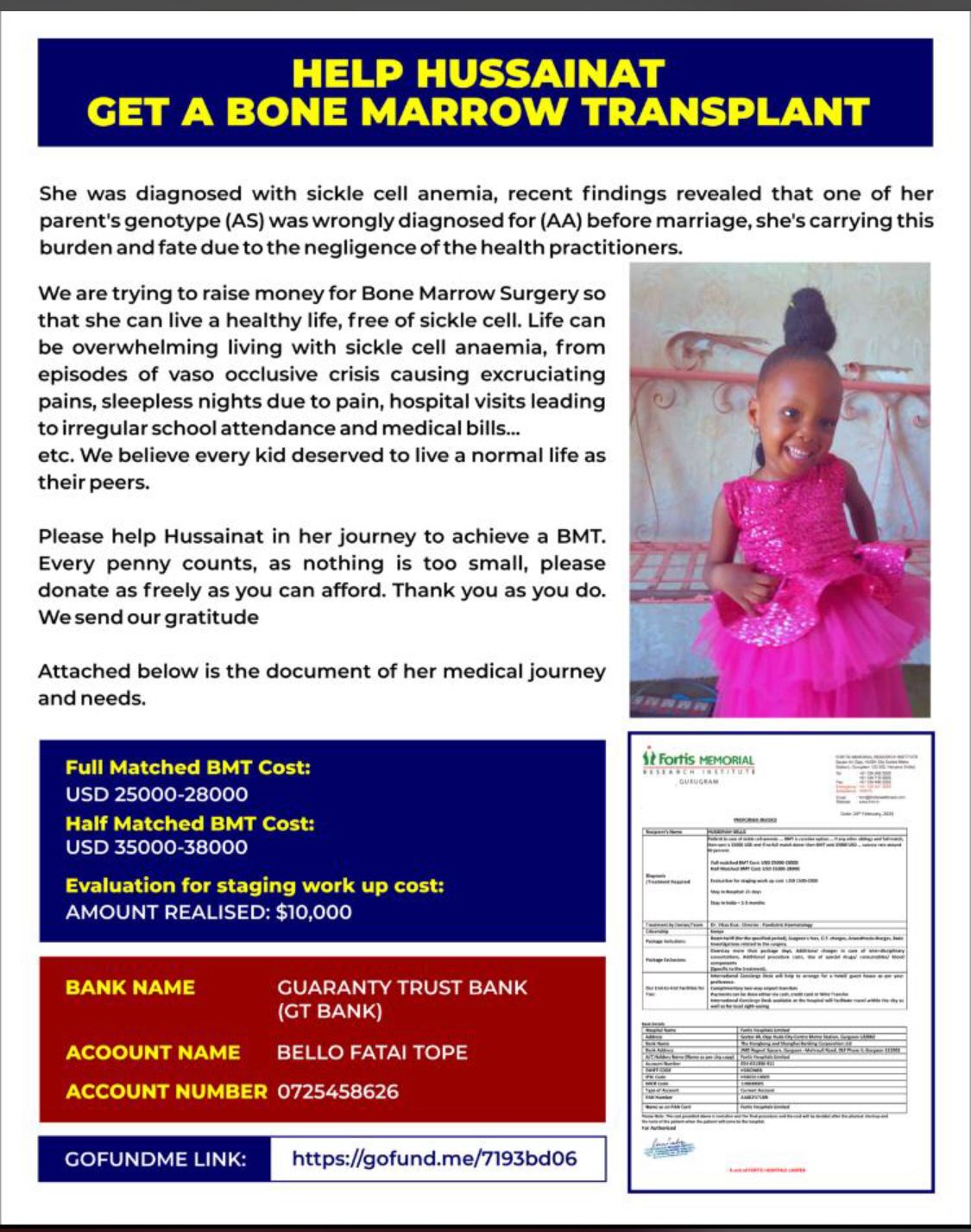 The gathering was at the instance of Engr. Dotun Sanusi, who, for many weeks, has been mobilizing support for the All Progressives Congress, APC, chieftain.
Present at the event were the chairman of Christian Association of Nigeria, CAN in Ibadan as well as its vice-chairman. CAN chairmen in Lagelu, Ido, Ibadan South West, Ibadan North, Ibadan North West, Egbeda, Akinyele, Oluyole, Ibadan South East as well as the vice chairman in Ona Ara local government areas.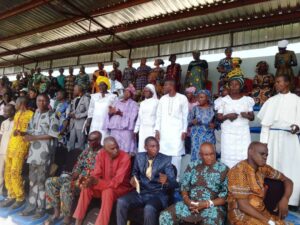 Others were CAN youth leader in Ibadanland, WOMICAN chairman in Ibadanland as well as its chairpersons in the 11 LGAs in the capital city. WOMICAN secretaries, treasurers, youth leaders PROs and other officers in Ibadan.
Sanusi who, apart from being a Mogaji, is the Otun Apesinola of Ibadanland, said that for Nigeria to move forward, electorates need to look beyond religion, adding that Tinubu is the solution to the current woes bedeviling the country.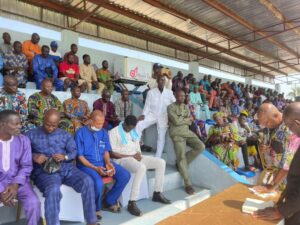 Speaking through Mogaji Nurudeen Akinade, who represented him at the event, Sanusi explained that everything he has been doing for Tinubu was out of love for the country and not for material gain.
"I am happy to have you here today. It pleases my soul. I want you know that everything I am telling you today is nothing but the truth. I love Nigeria than anything and because of that, I believe we cannot fold our arms and allow things degenerate. I am not a member of any party. There is nothing I want to do with it. God has been merciful towards me and I am always grateful for that.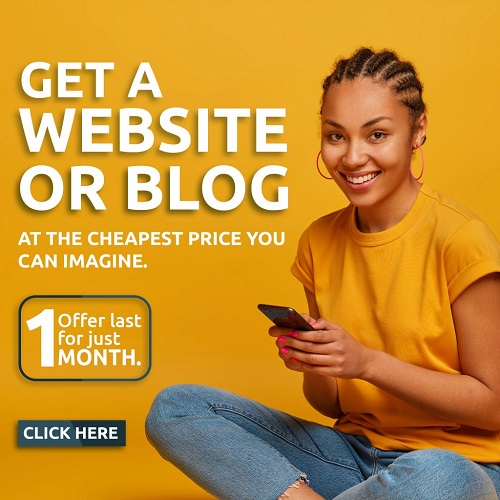 "There are lots of problems bedeviling our nation and I know we have to get ourselves involved in order to arrest those situations. I am sure you know that we can participate without joining politics. And I want to first commend you for honouring our invitation.
"We have the problem of insecurity. We have the problem of unemployment. We have leadership problem and many more. The Muhammadu Buhari is concluding his administration. We cannot say he hasn't done anything. He has done his best. In the next couple of months, we will do another election. The need for us to choose wisely brought us here today. I have researched the credentials of the major candidates and without being immodest, I like to tell you Asiwaju stands tall. He needs no introduction. We have seen what he did in Lagos, even till now. He laid the foundation. All of us cite Lagos as example of good leadership. Almost 100 of those who he nurtured are in various leadership positions as we speak and we have seen what they have done. So, we need not waste time working with Asiwaju. I have the believe that he can do it.
"Forget the religious card. I know it is unfortunate. And you know I won't lie to you. I am a Christian like you. But Asiwaju is not someone to be afraid of. The North believes so much in religion, we believe in religion and the concept of Omoluabi. Tinubu has wives who are Christians as well as children. In fact, some of his closest associates too are Christians. So we need not worry. Development goes beyond these religious and ethnic sentiments. Dubai that we all want to go is a Muslim environment. The United Kingdom and United States of America are full of Christians, Jews and non-believers. Have we, because of that, stopped, going there? Let's forget that. Let's support our own and we won't regret it.
"I can vouch Asiwaju is coming with a workable plan. He is surrounded by eggheads. He is someone who will hit the ground running if he is elected. He knows about the economy, environment, sports, agriculture and some others. This is possible because he has solid, sound people around. Poverty doesn't know religion. When you are hungry, what you want is food. That food, you don't care where it comes from. It is also like unemployment. Anybody who gives you job, you don't ask about his religion. I am a Christian, I don't assist people based on that. I do it for God. The funny thing is that I have Muslims around me, in my family. Remember I was born a Muslim. My dad is a Muslim. The joy is that Asiwaju is our own," Sanusi explained.
Reacting, clergymen, who included the Chaplain of the Olubadan Palace, Pastor Adesoji Olusoji; Rev'd T.O Morakinyo, Prophet Elijah Oluwafemi, Prophet Victor Olaitan, Prof Rev R.O Banire, Prophetess Oyindamola Ojeniya, Pastor Akeukereke, Prophet Abimbola Oduola, Prophetess Mary Akinwumi, Prophetess Clara Babalola, Pastor Akinola Akinkunmi, Rev'd Ajasa S.P, Pastor Yinka Oseni as well as Most Superior Evangelist Omoboye, took turns to talk, promising to mobilize their members for Tinubu.
Sanusi, it would be recalled, last week commissioned a door-to-door campaigners for Tinubu. The volunteers, drawn from all the wards in Oyo State, began work immediately.
Before then, the University of Ibadan graduate had mobilized Ibadan compound and village heads as well as the leadership of the Central Council of Ibadan Indigenes, CCII for him. Shortly after that, he had mobilized no fewer than 10,000 members of Odu'a Peoples Congress, OPC, Agbekoya Solidarity Movement of Nigeria and Landlord Volunteer Groups for the same task. Last weekend, Islamic clerics, including the chief Imam, Sheikh AbdulGaniyu Agbotomokekere, and leadership of Asalatu groups were at Ilaji Resorts, where they prayed and endorsed Tinubu as their preferred presidential candidate for the 2023 election.