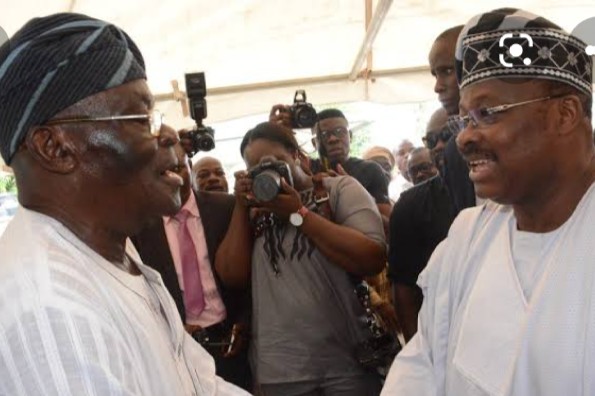 Covid 19 Exposes APC Most Generous in Oyo State, Says Akin Oke The Chairman of the All Progressives Congress (APC) in Oyo State,  Chief Akin Oke, has said the outbreak of coronavirus has exposed bad tendencies of other political parties in the state, saying ten persons that rendered support to residents of Oyo State during the outbreak of COVID-19 are members of APC.
Akin Oke, who stated this during an interview with PUNCH, also advised Governor Seyi Makinde and his supporters to stop 'window dressing' because the criticism of his government by the APC is not in a bid to score cheap political points.
Speaking on whether the APC and the PDP at the federal and state level respectively have been playing politics with COVID-19, he said, "That is not true. Our concern is how an end will come to COVID-19 in Oyo State, Nigeria, and other parts of the world.
"This pandemic claims lives every moment and this is not something to joke with. The Nigerian Medical Association, Nigerian Union of Journalists and other groups of individuals and professionals have expressed concerns over the poor handling of the COVID-19 in the state."
"Are they also playing politics with the positions they took on the matter? And since we are not planning to go into any election any time soon, I don't think any serious political party that just left power after eight years would condescend to the level of seeking to engage the government of the day in a battle of wits only to score cheap political points.
"Governor Seyi Makinde and his people can do better than the window dressing they are doing at the moment and we do not owe them any apology over this."