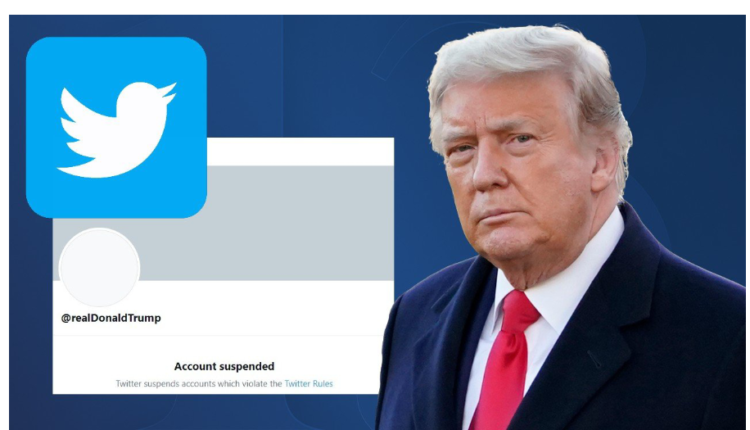 Donald Trump Twitter account permanently suspended. The United States president Donald Trump's Twitter account has been permanently suspended for repeated rules violation, making it highest punishment the social media has ever imposed.
Twitter inc. gave the notice on Friday in a blog. it's written
"After close review of recent tweets from @realDonaldTrump account and the content around them -specifically they are being received and interpreted on Twitter – we have permanently suspended the account due to the risk of further incitement of violence"
       The account was disabled with over 57,000 tweets with allegations that Trump is using some of his final postings on the powerful platform to commiserate with a pro-Trump mob that besieged the halls of Congress in a deadly assault as lawmakers were set to certify his defeat.
This came after Joe Biden gathered more votes than Donald Trump in the last U.S Election.
It will be recall that Mark Zuckerberg has earlier suspended Donald Trump from Facebook and Instagram indefinitely at least until Joe Biden takes over as president.