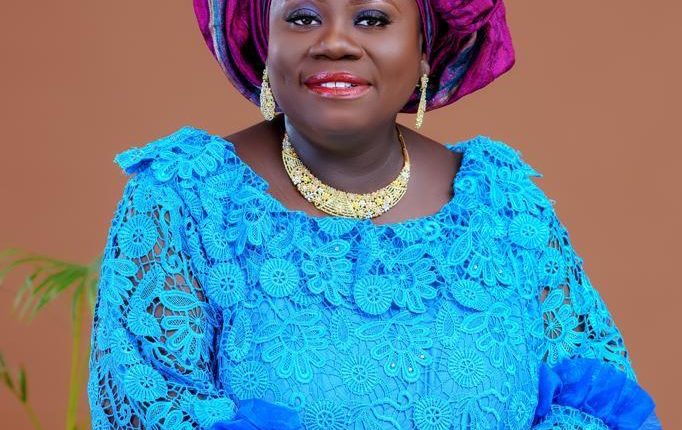 Eid-el-Fitr: Sustain The Teachings of Ramadan, House of Reps Hopeful, Akinseye Advises Muslims Eid-el-Fitr: Sustain The Teachings of Ramadan, House of Reps Hopeful, Akinseye Advises Muslims
A Federal House of Representatives Hopeful on the platform of People's Democratic Party (PDP) in Ibadan North East /South East federal constituency Hon Adejoke Taiwo Adekanmbi- Akinseye (AAA) felicitates with Muslim faithfuls and residents of Oyo state urging them to sustain the principles of Ramadan in their daily lives.
Akinseye in her Eid-el-Fitr message by her media office in Ibadan and made available to journalists said it was imperative for Muslim faithful to utilise this period to continue to be their brother's keeper as exemplified by the teachings of Ramadan.
"We have just ended a month long fast which is paving the way for the Eid-el-fitri celebrations.
These two periods are such times that the Almighty Allah enjoined us to ask for forgiveness and his blessings.
AAA assures that despite numerous challenges being confronted by individuals ''hope is not lost", and that, "only tolerance, stronger sense of patriotism and love for one another will help the society surmount her present socio-economic challenges."
The soon to be federal lawmaker enjoined people to sustain the lessons of Ramadan and replicate same in their daily lives for a better society.
She further added that "As you join the rest of the Ummah all over the world to celebrate this year's Eid el-Fitri, marking the end of the holy month of Ramadan,   I   enjoin you to replicate and demonstrate in your daily lives the lessons and virtues of sacrifice, forgiveness, piety, self denial and genuine love towards one another which you learnt during the month- long fast".
"This is indeed another moment of celebration and sober reflection. And apart from reflection, I urge you to also take out opportunity, cashing on the spirituality of this festive period to offer special prayers for our performing Governor, father of Modern Oyo State, Engr Seyi Makinde and his team for repositioning, restoring and bringing back the lost glory of Oyo State.
Hon Dr. Akinseye described Governor Makinde as a God sent leader to Oyo State, Southwest and Nigeria which must be supported and encourage by all.
Commenting on her aspiration to represent the good people of Ibadan North East /South East federal constituency, Hon Dr Akinseye promised them of effective and quality representation.
The Aspirant who some months ago began a massive vocational and skill acquisition training in his constituency promised to do more if elected by the good People of her constituency in the 2023 general election.
She solicit the support of everyone in her constituency to ensure her desire comes to reality as she prepares to seek for the candidature of PDP in her quest to be a member of the Federal House of Representatives come 2023.