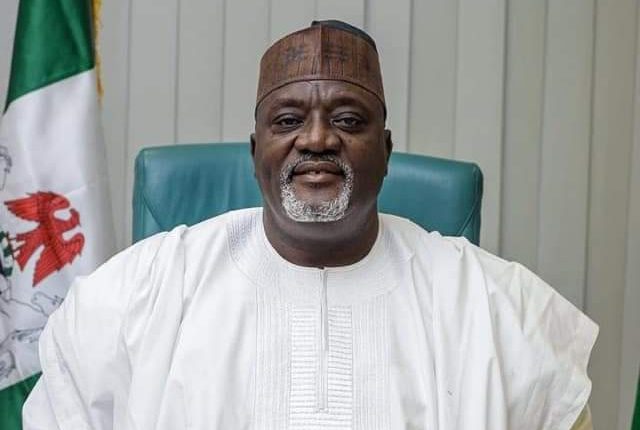 How Federal Lawmaker, Stanley Olajide Prioritizes Welfare Of His Constituents The name, Hon. Adedeji Stanley Olajide who is fondly called 'Odidi Omo' is the current House of Representatives, representing Ibadan Northwest/Southwest Federal Constituency, Ibadan, Oyo State is becoming a household in the state.
Olajide is an unequivocal legislative member who ascended the hallow chamber of National Assembly, with a view to working assiduously on legislation, representation and oversight functions respectively.
Since he has come on board as a lawmaker representing Ibadan Northwest/Southwest Federal Constituency, he has never jettisoned giving priority to the welfare, effective representation and goodies attached to nascent democracy to his constituents.
Apart from primary responsibilities of sponsoring bills and motions in the green house of National Assembly that would greatly and effectively affect his constituents, he has gallantly and patriotically committed himself to giving productive returns and goodies to the constituents of Ibadan Northwest/Southwest Federal Constituency.
Oyoecho news reports that investigation by naijatodaynews.com.ng revealed that Odidi Omo has remained a notable member of the House of Representatives who has been fully participating at the plenary sessions and equally ensures he identifies with his constituents at an appropriate time.
The online news medium learnt that he has been consistently striking an equilibrium between the House of Representatives and the constituency where he was elected for effective and purposeful representation.
He is being described and acknowledged as an home based lawmaker who gives enough time to attend to his constituents on all areas that are targeted at alleviating and ameliorating their challenges which are associated with their good standards of living.
Odidi Omo is said to be a listening parliamentarian whose whatever is said and done in the parliament is no doubt premised on feedback that he gets from his constituents.
Hon. Adedeji Stanley Olajide Odidi Omo has truly facilitated countless completed projects to his constituency, which are positively in place for the benefits of all and sundry in the constituency and beyond.
Undoubtedly, he has touched the areas of empowerment, infrastructures, education, constituents' welfare, health and others, which will be comprehensively expatiated in our subsequent editions of publications.