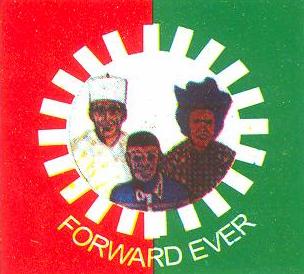 Labour Party Expresses Worry Over Plans To Disrupt Election Process In Eruwa Labour Party which is one of the political parties participating in the forthcoming election in Ibarapa East Local Government on Tuesday  expressed concern over plans by some politicians to disrupt the election process.
The party in a statement signed by its Chairman, Adegoke Rasheed and made available to journalists on Monday, noted that one of the major plans by these said politicians is to hijack sensitive materials meant for the election on the way from Ibadan, so that they can use them to the advantage of their preferred candidate.
The statement read in parts:"Some politicians who claimed they are bigger than others have concluded arrangement to hire some thugs who would be led by a popular former transport union leader in the state to unleash terror on the electorates.
"They have threatened to intimidate the electorates particularly those in the remote areas and vowed to kill at least two people so that others would be scared to come out on the election day.
"We also gathered from our source that part of their plans to ensure there is no free and fair election is to cause chaos at majority of the polling units so that election at those places would be declared inconclusive in order to give room for the constitution of a caretaker committee to run the affairs of the local government.
"Even as of the time of putting together this press statement, some names of electorates who they feel would not vote for their preferred candidate during the election have been removed from the list of eligible voters pasted at various polling units."
The statement further read that:"In the past and up till this moment, Ibarapa East Local Government is renown to be politically peaceful as the people always elect their preffered candidates during elections without rancour.
"It also worrisome to note that the head of Oyo State Independent Electoral Commission (OYSIEC), in Ibarapa East Local Government comes from the same Ward with a chairmanship candidate for the election. This alone, we believe would not make the election free of bias.
"We are also urging the Economic and Finacial Crimes Commission (EFCC), to please take note of the fact that there are plans by some politicians to engage in vote buying, a bid to influence the choice of the electorates on the election day. This development simply means there would be massive movement of cash into Ibarapa Local Government on election day.
"We hereby call on the Inspector General of Police, the Oyo State Commissioner of Police, the Department of State Security (DSS) and other relevant security agencies to please beam more searchlight into Ibarapa East Local Government before, during and after the election so that the people would not be marginilised and denied the right to perform their civic duty."