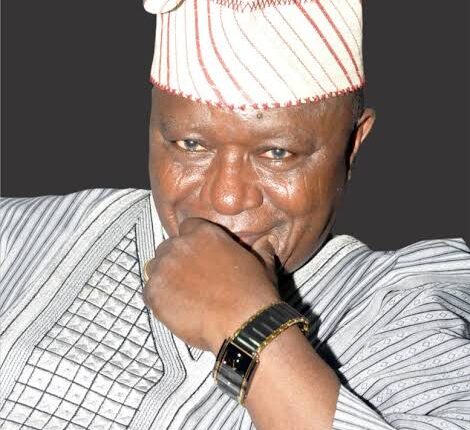 Mechanic Turns SAN, Story Of Akintola Who Never Saw Four Walls Of Sec School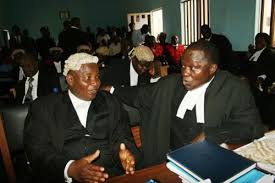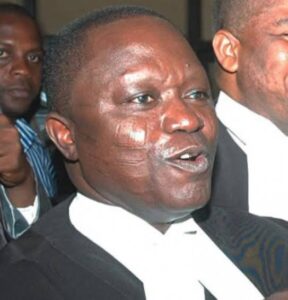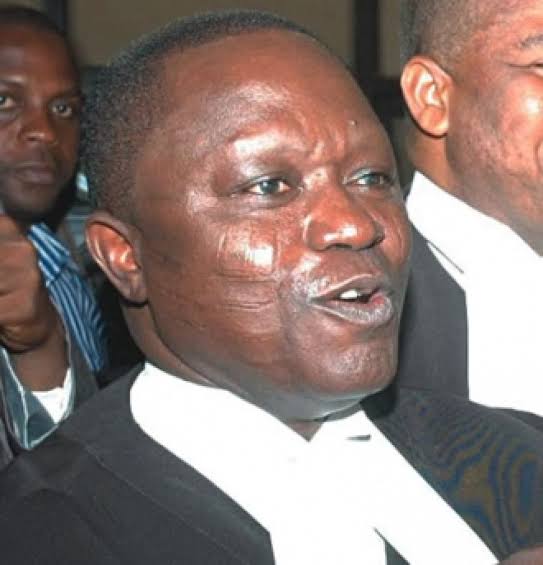 A Life Bencher and legal colossus, by every parameter, Chief Adeniyi Akintola (SAN) has made name for himself in the legal profession. He is known for saying it the way it is, on legal matters and has won numerous celebrated court cases, up to the Supreme Court level. It is instructive to note that the All Progressives Congress (APC) has particularly benefited from these victories.
In all these, however, the Ibadan-born lawyer insists integrity should never be compromised. His humble background and later life style is an encouragement for the young people who wish to learn.
His early life
His rice to prominence in the Nigeria political scene and the law profession did not come on a platter of gold. His growing up was full of trouble as he had to go through all manners of difficulties, including working as a motor mechanic and apprentice photographer, all with the aim of achieving success and greatness.
Akintola said; "I never saw the four walls of any secondary school. My life has been that of divine favor from God. When I finished primary school, I had the opportunity of going to secondary school after I passed the common entrance examination, but there was no money. By the standard of that time, I was a local champion, because I was the best in my primary school; I used to be the letter writer for the people in the village."
He added; "I was fostered away at the age of six years to the last wife of my grandfather who had no child of her own. So, I thought I was her only child and was pampered by her, and my grandfather loved me, and I thought he was my father.
"As fate would have it, I was dropping my pen after the First School Leaving Certificate Examination, the old man died. That was when I started knowing what suffering was. I got to my foster mother when I was six years old, so I knew no other place. There was no way I could further my education, because my biological father, in his wisdom, thought that having sponsored my elder brother from the same mother, he had met his obligation towards my mother's side.
"I actually wanted to go to school; I had passed three different common entrance examinations, the school was five pounds, but my father refused to pay."
Akintola also worked as a Mechanic at Mokola Roundabout, Ibadan and later became a motor boy, after which he learnt photography in Kaduna.
He said; "Towards the end of 1971, a trader came from Kaduna to buy planks where I was learning mechanic. I volunteered to follow him and offload the consignment after which I absconded. I roamed the streets for two days in Kaduna and I saw Ade Photos , by the side of Hamdala Chemist. The owner hailed from Ogbomosho. Incidentally, he happened to be a Baptist like me. My paternal grandmother was a baptist. So, I approached Ade, and told him that I wanted to learn the trade. He asked who my parents were. I told him I had none. He couldn't believe it , but I was persistent, and he asked me to meet pastor in charge of First Baptist Church in Kaduna.
Incidentally, he happened to be a Baptist like me. My paternal grandmother was a Baptist So, I approached Ade, and told him that I wanted to learn the trade. He asked who my parents were. I told him that I had none. He Couldn't belive it, but I was persistence, and he took me to meet Rev. Akingbala, Pastor in charge of First Baptist Church in Kaduna.
Coincidently, he was the one who baptized me, and the man urged him to take me. That was how I started as an apprentice photographer.'' He continued:"Ade lived in a room and a parlour, and I was living with him, he was still a bachelor and had two of his younger brothers living with him. I was sleeping in the parlour with his brothers, who were in secondary school in Kakuri. Whenever they came back from school, I was in the habit of reading their books Toward the end of my second year with them, became so proficient in English, Economics and other subjects. It got to a stage that I had to teach those two those two boys, tuned and bolaji." However, his life began to change positively when he sat for GCE O'LEVEL in 1977 and came out in flying colours. That brilliant performance paved the way for him to gain admission to the University of ife,(now Obafemki Awolowo University) Shortly after he enterned the Nigerian Military School.
"My roommate, the brothers of my master, were to take their GCE Oridnary Level, as External Candidate. My Master, bought forms for them and I also begged him to buy for me. It was two naira then, and he obliged. I was planning for my freedom after years. I took the Exam and passed." MY Greatest ambition then was to become a teacher, but Deacon Okeniyi called me and asked me to stop wasting my time and go to university. "I left southwest at the age of 10 and coming to the university was the first time I came down south after I left with the lorry to loff load planks in Kaduna."
Becoming a Lawyer
As stated earlier, Chief Akintola had wanted to become a teacher, however, his jounery to the legal profession came by chance. The then young Akintola was in the heat of an argument with fellow newly admitted students when a professor of law in the university overheard how he brilliantly presents his points. The rest, as it is said, is history." It was in the course of our registration in the university and comparing notes with fellow students that the late professor Iluyomade from Ondo town, who was the Dean Faculty of Law, and later the Attorney General of Ondo State, heard our Coversation , he turned and said, ' young, which department are you?