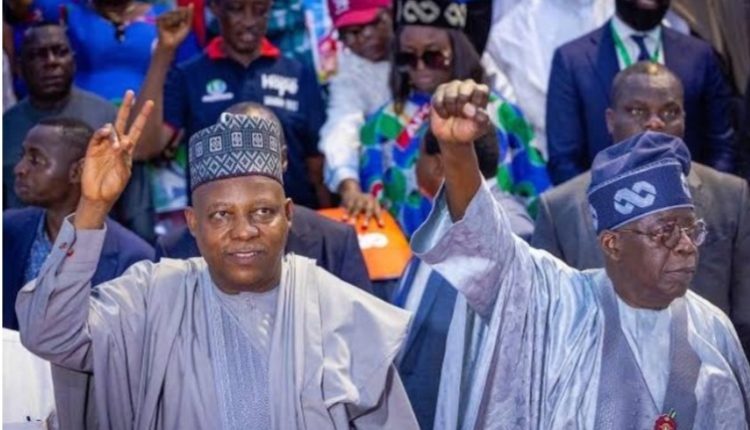 Senator Alli congratulates Tinubu, Shettima on Supreme Court Victory Sen. Sharafadeen Alli (APC-Oyo South) has congratulated President Bola Tinubu and Vice President Kashim Shettima on the Supreme Court verdict which validated their victory in the February 25 presidential election.
This is contained in a statement signed by his Special Adviser on Media, Akeem Abas and made available to newsmen on Thursday.
The court upheld their victory in the February 25 presidential election, which had been challenged by the opposition.
Alli, the Senate Committee Chairman on INEC, expressed joy at the verdict, describing it as a vindication of the people's choice.
The lawmaker expressed hope that
Tinubu and Shettima would continue to lead with integrity as well as transparency to make Nigeria a better place.
He urged the opposition parties to accept the judgement and work with the government to move the country forward.
Alli said that Nigerians had given the APC the mandate to govern, urging the opposition to respect the will of the people.
The lawmaker assured that Tinubu and Shettima's leadership would bring more development projects, better infrastructure and more prosperity for Nigerians.
He said that the duo have the experience, knowledge and vision to steer the country towards greatness.
Alli called on Nigerians to support the current administration and work together to build a better Nigeria.
The lawmaker said that with unity, hard work and determination, Nigeria would become a prosperous and peaceful nation.