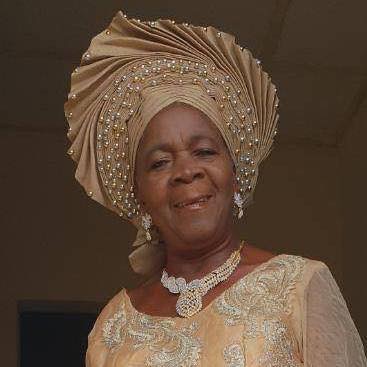 The Nation Man's Mother, Okwuofu for burial Mother of the Oyo State correspondent of the Nation Newspaper, Joseph Okwuofu, Madam  Joanah Kikanwa Okwuofu who passed on , on Tuesday 12, March , this year after a brief illness will be put to rest on Thursday, 23 May, 2019 at their family house of Obomkpa, Aniocha North Local Government , Delta State.
She was 80 years old.
Before her demise, Mrs. Okwuofu was a renowned community leader , business icon , and a respected member of various christian and community associations.
A devout Catholic, the late community leader, who hailed from the popular Onochie family of Onicha-Uku, is survived by her husband, Pa. Thomas Okwuofu, 96, children, and grandchildren.
According to the funeral arrangement released by the family, the body of the late matriarch of the Okwuofu family will leave the Isele-Uku mortuary to the husband's family compound , Ogbe-Ogene Quarters, Obomkpa , for a wake keep mass on Thursday, 23 May, 2019 .
There will be a funeral mass at Sacred Heart Catholic Church, Obomkpa , before the body leaves in a procession to her home town, Ishiekpe Quarters, Onicha-Uku , Aniocha North Local Government, Delta state for interment on Friday 24 , May 2019, followed by entertainment of guest .