Current Political Troubles Normal – Senator Abdulfatai Buhari In this interview with senator Abdlefatai Buhari representing Oyo North at the red chamber, he spoke on sundry issues.
There is turbulence in the Nigerian polity and the national assembly is at the epicenter of it. It makes the public think the national assembly is burdensome and troublesome, what's your take?
The truth of the matter is that it is an election year. From 1999, whenever we were about to start a democratic dispensation, there will be no problem. But the moment you are about going to the last lap, things change. I will take it tenure by tenure.
1999 to 2003. From 1999 to 2002, everything seemed okay until the defection of the AD senators at the national assembly to PDP. The moment it started, we saw their names. One from Oyo, one from Ogun and one from Ondo. They all moved to PDP. About six months, just like now, to the main election, There was a threat from Atiku boys, Atiku governors – Alameisigha, Ibori, Donald Duke, Attah, all these people were behind Atiku against Obasanjo. There was a threat that they were about to leave the party.
I think the winds and other people were able to get the information, Obasanjo was a bit smarter and he went to Atiku, and appealed "you are my deputy, why are you in a haste, let's do this together, blah blah. The person that had the popularity within the party at that time was Abubakar Atiku.
The governors were hellbent on leaving. But along the line, they decided to back out. And that is the genesis of one of the problems of Atiku with Obasanjo today. In fact, some people were saying OBJ was prostrating and begging him. Having said this, 2003 election now came in, within 2003 to 2007, there was no love lost between Obasanjo and Atiku. And then getting to 2006, when we were getting ready for 2007 election, the same one year, its always 7 to 8 months to election. Atiku was looking at oh, I was promised, I will be the next President, he was going everywhere. At that time, Obasanjo played a smart game, he asked all the governors from south south and south east to come out, if you remember, the presidential aspirant we had from the south south, Odili, Attah, Donald Duke, James Ibori, Chimaroke Nnamani, all of them, everybody was coming out.
It was turbulent, at that time, I was in the house of reps. Atiku too was pushing that it was the time of the north. And the other people said its rotational, the northerners have done it, we have never done it before. There was scheming. At the end of the day, five months to the end of the tenure, Yar'adua was headhunted from nowhere. Who didn't seek for it at all. Eventually, he emerged, along the line, he died. When he died, the argument at that time, according to insiders, was that Jonathan made promised not to run, just wanted to finish his tenure. Immediately he finished the tenure, naturally like any other person, other people would come up. That was between 2010 getting ready for the 2011 election.
After 2019, in 2022, it will happen again. Everywhere all over the world, that is it. Its called political game
So, defection is no new thing. The key behind it is survival. I want to come back, I want to go higher and so on. It now depends on you as a person to be able to say, if it is survival, which move is right for me. Look, everyone is selfish.
At this juncture, three things play out. One, your performance. Two, your appreciation of your constituency. You can perform on that assignment, but does your constituency appreciate it. Last, the relationship between you and the party. Either the party chairman, the state governor, the president or any other person that is in the position that is in the position to determine your destiny. These three things always come out. But everyone says they performed and that they are loved by the constituency. But the most difficult one is the relationship between you and authority.
When you surmount these three things, you can sleep and snore. You are only one out of 360 or out of 109. A year before the election is always a turbulent year.
How turbulent is this year for you as a senator from Oyo wanting to become a governor?
I've taken my stock, even if there are 100 aspirants, all you need to do is assess yourself. Its like going for a job interview, you may not know the other candidates but while in the hall, even from your dress, from the appearance and interaction worth other people, you'll be able to know if you are better.
Without being immodest, a smart politician, if you are aspiring, and you know other candidates, you just do the shortlisting of the aspirants. After that, you do graphing which means you may take five things like educational qualification, competence, etc. you now assign marks to each of them. But the problem of graphing is that you must be sincere with yourself. Awa Sadad, the former Egyptian president said in his book, the day you start lying to yourself, that is the beginning of your end. No one can tell you the truth more than yourself. You plot your weaknesses, you plot your strength, then you now start matching it on each of everyone you have shortlisted. Its called random sampling. The moment you are able to do dat, you'll be able to say: can I match this one, naira to naira or qualification to qualification. Character for character, Popularity, acceptability. You will see the end of your result.
Those shortlisted, are now your target. You now start exploring how you can beat them on their weaknesses. I'll keep the rest.
Without being immodest. Am selling myself, if you see anybody that have these five points, I ll withdraw:
Get me somebody that has been in House of Rep before; Somebody that was an SA; Commissioner not ordinary commissioner, commissioner for local government and chieftaincy affairs; somebody who is a serving senator and then somebody who has a PhD.
How prepared are you?
That question should go to people just coming into politics. I just said, am a serving senator, 13 local government, out of 33; Local Government commissioner, 33 LGs out of 33. SA to the governor; a Rep member, three local government out of 33. These are build ups. And I have good and reliable feedback because nobody has monopoly of wisdom or knowledge.
My personal attitude to life. The 3C – Character, Competence and Courage. I use it to manage my life. People assess you based on who you are. Be yourself, don't dance someone else's dance They must accept you.
Speaking of competence, you must be able to assess yourself. And you must have capacity. Some people don't even know the meaning of governance.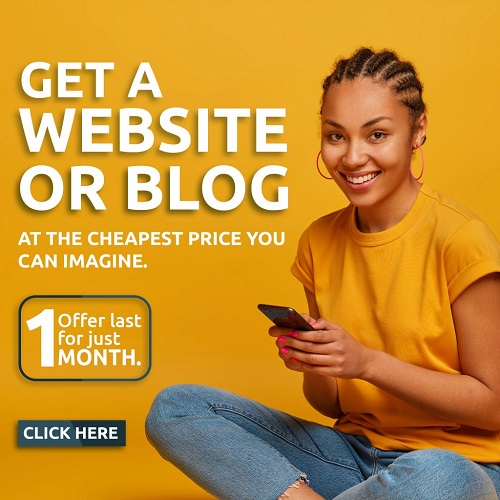 Will any party be able to field you as a candidate because of where you hail from?
It saddens me if I will be assessed and measured based on where I come from instead of competence. Then we have no moral justification to complain of bad governance.
In 2004, I was on one on one in Lagos on NTA, the guy, Bayo Adewusi, asked me: in the national assembly, the people just go there, to make money. I say the biggest problem I have with journalists today, is that you don't deal with the issues.
I was born in Ghana and I attended primary and secondary school there. I have never seen a Ghaniain that says, am Ashanti, Am Gweb, Am …Tamale. They all rather tell you, am a Ghanaian, which is a copy from America. Clinton is from Arkansas, LittleRock, the population there is less than 500,000. He became the president of USA. Obama is from Kenya. The world has gone beyond that.
I deliberately offered myself, let me sell myself to other people. If I come out, am from Ogbomoso, another person comes out from, Ibadan. Will the Ibadan and Oyo state people see the competence in one person and choose the other in this century? I doubt.
With Indirect primary. Late senator Kanti Bello said: Delegates are worse than Armed robbers. Because when he left his house, he left with the delegates that can win him the senatorial seat, but when they got to the field, he got less than 10 per cent of the people that he went with.
The last congress held in Oyo state, made some lose out. Are you one of them?
No. The direct primary is not new in our party constitution. In fact, its three – Direct primary, Indirect primary, consensus.
Your awareness for the governorship seat not open and clear. Why?
A smart and intelligent politician should have a strategy. I used the same strategy.
Some people because they are just starting, have been shouting, I want to be governor, even those who cant win in front of their house. They don't know they have to wait for the dynamism.
Am not the party. You must know the rule of the game. If I start putting my picture that I want to be governor, and am from Ogbomoso, and my party says they are zoning deputy governor to Ogbomoso, Senatorial to Ikirun, governorship to Igbeti. What happens to you, do you now start cancelling your governorship? Get the rules of the game first, don't let them change it in front of you.
If my party decides on zoning, I won't go against my party. Am a party man. If the party says no zoning, I'll take it on. If the party zones, and you decided to go against your party, you'll destroy yourself.
What is the problem of the national assembly when it comes to affecting the life of the people positively?
The perception created by the media about the national assembly is one of the things hindering them. Number two, there is always this conflict between the ruling party if you are not in the majority and the National Assembly. The federal and executive believe we don't have any business with project. And that is the reason to cushion the effect. They've succeeded in setting the public against us. It's not their fault, it's the fault of the public. Nobody gives you money. The executive executes it
How do you think Buhari would fare in 2019?
Buhari has one quality and one advantage and I am sure even Buhari can't explain it. The Talakawa's in the northern Nigeria where he has been having his 12million votes are still intact. And another thing, nobody has been able to find him wanting that he is corrupt. I agree, integrity is not the only quality required, but it's a plus. Corruption will fight back. This administration is the only administration that has implemented the 2017 budget for about 78 percent. It's a statement of fact. The highest the previous administration is 38 percent.
Your name Buhari, being the president's surname too, does it affect your identity
The whole of 109 senators called me the president in the Senate because of my name. Even Anyanwu PDP jokes about it. It's just a coincidence. My identity is my own identity. Even the president, he calls me namesake. Buhari Abdulfatai. It's normal. It's a Muslim name. Anyone can bear it.