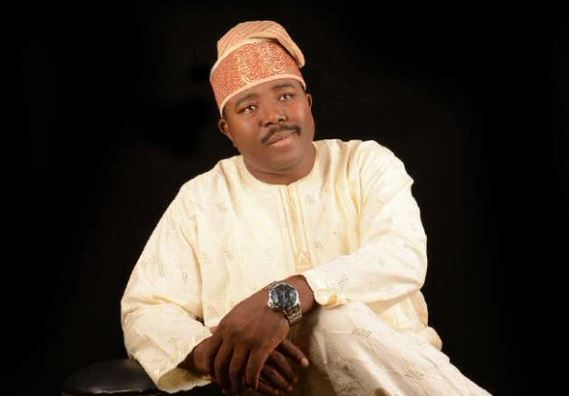 Misconception about Oloye Sarafadeen Abiodun Alli The former Secretary to the Oyo State government, Chief Sarafadeen Abiodun Alli means different personality to different people.
He was a serial betrayal to some uninformed people, while Alli remains a man of integrity to those who know him. Why conflicting views about the Oyo political generalissimo? Firstly, conspiracy from his political rivals. Conspiracy? Yes, the talented young man became a pioneer chairman of Ibadan North local government area of Ibadan at the age of twenty three (23). Many of his rival politicians who knew his political history were not comfortable with his growth in politics. They started conspiring against a young man who later became Secretary to the state government and by extension eyeing the office of the state governor. 2023 is his appointed time by His grace.
His personality is synonymous to humility. The Ibadan born High Chief as a prominent son of the land attained his present status with support of the God, his father, boss, former governor of the state, Senator Rasidi Ladoja and his political allies.
His enemies adopt 'lee mo' style by playing dirty politics with his redeployment as SSG to the sensitive position of Chief of Staff which is the heart of every Governor. I asked, if Ladoja didn't trust Sarafadeen, would he redeploy him to the office CoS? The real politicians know the fact.
When he became the secretary to the Oyo state government in 2003, the then governor, Senator Rasidi Ladoja saw the need to redeploy him from the office of the SSG to another sensitive office, the office of the chief of staff.
As a Chief of Staff to the governor, Sarafadeen, as fondly called by friends left his indelible achievements in the office for those coming behind.
Some said Sarafadeen mismanaged funds as the chairman of Ibadan North Local government. Is it true? We asked for their source of information and fact about the fund but we later find out that it was just the handwork of his political enemies.
You and I know that for Ladoja to support Sarafadeen, he knew the former SSG has some good qualities. This is because Ladoja loves Ibadan Land and Oyo State as a whole.
Sarafadeen's popularity cut across the political and religious divides in Oyo state and Nigeria as a whole. Sarafadeen hardly talk evil of anyone in the political and social world.
As Pioneer Chief of Staff to a former Chairman Oodu'a conglomerate Company
He is a man that commands High degree of respect with a distinguished leadership style and high level of diplomacy.
Alli is a complete Ibadan man, a socialite, astute politician, a man with local intelligent, who had paid his dues across traditional institutions, educational pursuit and his Political career.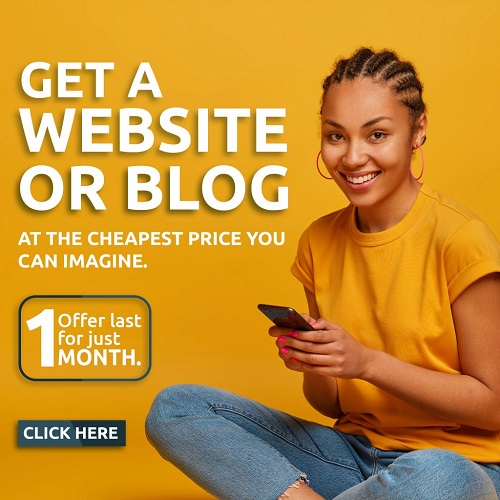 I present to you, the citation of the Ibadan high chief, Oloye Sharafadeen Abiodun Alli.
He graduated with LL.B (Hons) from the Prestigious University of Ibadan, Ibadan in 1986. A year later, he proceeded to the Nigerian Law School, Victoria Island, Lagos where he finished with stellar performance as a Barrister at Law. He went for his youth service at A.E Enumah & Associates (Barristers and Solicitors), Anambra State where he was retained as a Counsel for one more year after the mandatory service year. As a young and brilliant Barrister/solicitor who stands out amongst equal, he was employed as a Counsel at R.A. Sarumi & Co., Solicitors Advocates & Notary Public, Ibadan between 1988 and 1991.
Sharafadeen Alli, a political enthusiast, has served predominantly within the
political space of Oyo State and Nigeria at large for a period of over 25 years, he
began his political career as a young politician having contested for the position of Executive Chairman in his Local Government(IBNLG) and won, till date he holds a spectacular record of being the first elected Executive Chairman of the most densely populated local government in the state (Ibadan North Local government) at a relatively formative age of 28, his political track records since then has been outstanding, the same time in which he was a member, State Delegate and Legal
Adviser of the National Republic Convention held in 1991.
Since the days of military junta, Alli, apart from actively participating in several
defunct political parties as an active participant holding several party's portfolios in such political parties like the NRC, PCP, UNCP under which platform he contested for Oyo South senatorial election and won but not sworn-in in April, 1996 due to the military's truncation of the then democratic process, he had before then served as a member of the 8-man, steering Committee on feasibility
of Establishing Ibadan City Development Corporation under the Chairmanship of a former governor Victor Omololu Olunloyo in the administration of late Governor
Kolapo Olawuyi Ishola in 1992.
Upon the return of democracy in 1999, he was not only the pioneer secretary of
the People's Democratic Party (PDP) in the state but also rose to become its State Acting Chairman by September 1999, a position that made him to rise from being a local politician to an enviable one that traversed the length and breadth of the Pace setters state and beyond.
In 2003, Alli was appointed as the Secretary to the State Government(SSG) to the Executive Governor of Oyo State, Senator Rashidi Ladoja, he was reputed to be the stabilizing factor of Ladoja's administration which made him become one of the most sought after politician between May 2003 and May 2005. He was later appointed as the First Chief of Staff to the State Government, Oyo State from May 2005 to May 2007, prior to his assumption of that office, no such office (Chief of Staff) was ever in place until his appointment.
Alli was a Grand stand member of the ACN Campaign and Strategic Committee which won the Governorship election of the state in 2011. Riding on his sterling
contribution to the election victory, he was appointed the Chairman, Odu'a
Investment Company Limited in 2011, he worked with other Board Members and
Management staffs of the company to reposition the conglomerates under the
Company to be true prides; befitting only the status of all Yoruba sons and
daughters so much so that within his short stint of two years, three months, Nov.
2011 – Apr. 2014, he worked tirelessly in the area of urban development of the cities in some South-West states i.e. Heritage Mall and Cocoa Mall, Ibadan,
Enterprises Development Centre, Ado-Ekiti, Aje Shopping Complex, Oshogbo, Idi-Ape Shopping Centre, Ibadan and also ensured the continuity of Awards of
Scholarships to 200 students of five owners states of Oyo, Ogun, Osun, Ondo and Ekiti states at 40 students per state.
Hardly had he left the services of Odu'a Investment Company Limited that
members of his social club in Ibadan – Omo Ajorosun Club overwhelmingly voted for his candidature to be their President at a keenly contested election of the club in October, 2013, a position he held till November, 2016.
Alli contributed generously In the area of selfless service to his community and
humanity at large, he has been giving scholarships to indigent students from Oyo state origin (over 100 students have benefitted), free legal services to the less privileged and party faithful, sponsorship of over 30 pilgrims to the Holy land of
Mecca/Medina and Jerusalem, provision of economic aids to the needy members
of the community and party loyalists, sponsorship of sporting activities and
sponsorship of religious programmes for both Islamic and Christian faith-based
religious organizations.
On honours, awards and chieftaincy titles, he was installed Asiwaju Balogun of Bakatari in Ido Local Government (March, 1992); Great Ambassador of Kuti Hall, University of Ibadan, 1992; Best Local Government of The Year Award (1992); Life Grand Patron, Ibadan North Local Government Community Development Council, Oyo state; Honourary Superintendent, Nigeria Security and Civil Defence Corps;
Award of Excellence by National Council of Islamic Youth Organizations in Nigeria;Akogun of Ibadanland (November, 2004); Amir-Ul-Hajj Oyo state delegation to Holy land of Mecca and Medina (December 2004-January,2005).
Chief Sharafadeen Abiodun Alli became the Mogaji of Olofiere family, Mapo
Ibadan in February, 2005 and thereafter got elevated to Jagun Balogun (August,
2006); Ajia Balogun (2010); Giwa Adinni of Yemetu Muslim Community & Environs (2012); Aare Omo Egbe Balogun Olubadan (2012); Oota Balogun of Ibadanland (2013), Lagunna Balogun Olubadan of Ibadanland (2014), Asaju Balogun of Ibadanland(2016) and presently he is the Ekefa Balogun Olubadan of Ibadanland.
It is worthy of note that Chief Sharafadeen Alli was the Labour Party Deputy Governorship Candidate of Oyo State in the 2015 elections and also the
Governorship aspirant of Zenith Labour Party(ZLP) that later formed a successful coalition for the election of the Governor in the just concluded 2019 elections in Oyo State. He is presently an active member of the Labour Party of Nigeria.
He is happily married and blessed with children, his hobbies are reading, playing
football and playing table tennis