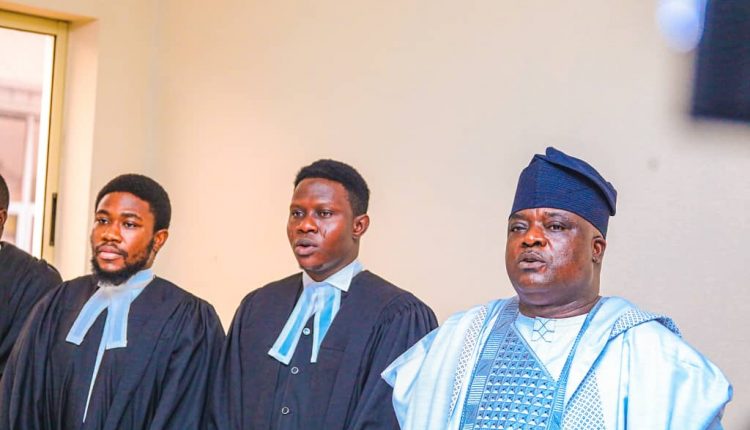 Oyo APC Inaugurates 35 State Executive, 33 LG Excos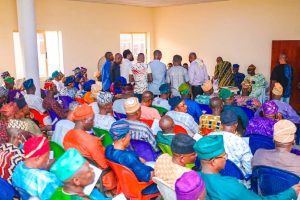 The Oyo state chapter of the All Progressives Congress (APC) on Monday inaugurated 35 state executive and 33 local government area of the state.
Oyoecho reports that Issac Omodewu was ratified as the chairman of the past in Abuja last week.
Speaking at the inauguration, the new state chairman of the party, Hon. Issac Omodewu said urg d members to work for the party victory in 2023.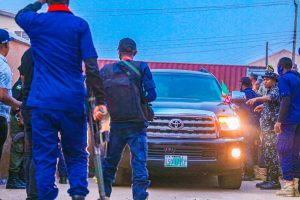 Read his speech bellow:
All glories and adorations are due to Almighty God for making today possible. Forever we shall be grateful.
I consider it a great honour and privilege to stand before this august gathering to perform my first official duty as Oyo State Chairman of the All Progressives Congress (APC), which is an official inauguration of other state executives and the 33 local chairmen of our great party.
Before I proceed with my speech, I would like us to stand up to observe a minute silence in memories of our great leaders and heroes: His Excellency (Dr.) Lamidi Onaolapo Majiyagbe Adesina (Great Lam), His Excellency Senator (Dr.) Isiaq Abiola Adeyemi Ajimobi (Shehu), His Excellency Otunba (Dr.) Christopher Adebayo Alao-Akala (Oyato Governor) and all leaders who are no longer in the land of livings.
[A Minute Silence Please]. May their gentle souls rest in perfect peace.
The aforementioned great leaders died in active services. I solemnly pledge to religiously preserve their legacies and aggressively carry on with their unfurnished agenda, which is reclaiming Oyo State in 2023 from the misruling People's Democratic Party (PDP). The journey to take back Oyo State in 2023 general elections starts today.
There is no gainsaying that APC is an hybrid political party – merger of defunct legacy parties, which are ACN, CPC, PDP, APGA, ANPP and LP. Therefore, this great party (APC) belongs to no one but all the members. All members have equal stakes.
Soldiers go, Soldiers come but the barracks remain! It is on this note I recognise the efforts and sacrifices of the immediate past state, local and ward executives of our  great party. It's my pledge that I'll build on the achievements of Chief Akin Oke's more than 8 years achievements as State Chairman of APC. Since a tree cannot make a forest, I therefore commend all other executives, staff and leaders that served with Baba Oke. May Almighty God Preserve you as we jointly lead Oyo APC to electoral victories in 2023 and beyond. Once again, thank you for excellently serving our great party for that long period of years.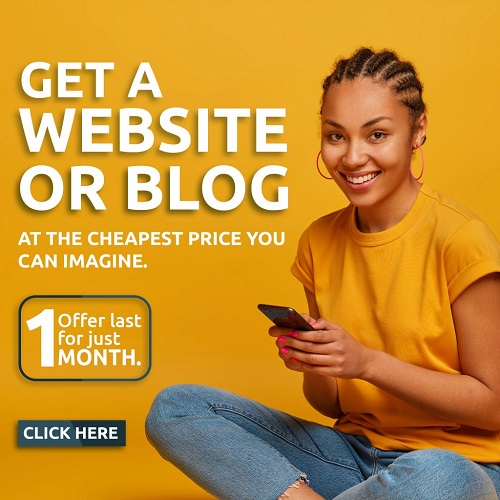 Fellow members of our great party, the congresses have come and gone; there is no victor, no vanquished. It's time to get united and mobilised for the 2023 general elections. Though I am of Ajimobi political bloc, I belong to all forward-looking members of APC. My main tasks are to unite all tendencies within the party and to lead APC to victories in 2023 general elections.
To be in charge of a very sophisticated political party like APC is a heavy responsibility; I assure our teeming members, it is a responsibility we will not take very lightly. I pledge to do my utmost, God being on my side, to justify the faith and the confidence all APC members have imposed on me and other executives at all levels.
To whom much is given, much is expected. Therefore, I pledge to run an open and transparent administration where all party members will be carried along. Also, our administration will instill discipline, respect for rule of law and constituted authorities within and outside the party.
Apart from genuine reconciliation and harmonisation, our administration shall also embark on aggressive membership drive.
Let me reiterate that APC is a party built on the principles of democracy and human development; the party provides equal opportunity for every party member and any Nigerian that is willing to join the party.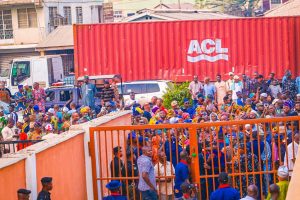 To the state and local party executives being inaugurated today, I charge you to work in line with the party's constitution and also ensure you carry all party members along without discrimination or nepotism. You are also expected to work hard to settle all disputes and differences in the party living no aggrieved party member behind.
While I congratulate all of you on your inauguration, I seek your understanding, cooperation and support in order to pilot the affairs of Oyo APC to electoral victories in 2023.
I am open to progressive ideas, advises and suggestions. Therefore, feel free to relate with me.
According to Winston Churchill, jaw-jaw is always better than to war-war. To this end, I urge you to extend hands of fellowship to members who are aggrieved because we cannot do the tasks alone.
I thank all former deputy governors, Oyo APC Elders Advisory Council led by His Excellency Barrister Iyiola Oladokun;  former first ladies, former speakers, former and serving National Assembly members; former and serving state lawmakers; former and servings political appointees; party elders and critical stakeholders; youth and women wings of our great party. I look forward to your maximum cooperation and support. May we succeed together.
I am assuring our party leaders, aspirants and their supporters that era of impunity and imposition of candidates is over. Our administration shall create a level-playing field for members jostling for one position or the other in 2023 elections. We're returning the party to the members; they will determine the faiths of all aspirants. No leader or group will be allowed to impose candidates on the party.
I'll close my speech by thanking His Excellency Mai Mala Buni-led APC Caretaker/Extraordinary Convention Planning Committee (CECPC) for achieving a lot for our great party. I wish our great party, a crisis-free and successful national convention on 26th February 2022.