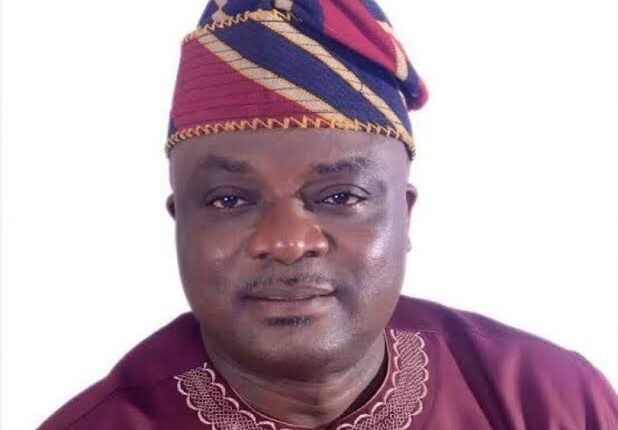 Why APC Primary Elections Were Tensed In Oyo – Omodewu
...vows to deliver Oyo for Tinubu, APC The Chairman of the All Progressives Congress (APC) in Oyo state, Hon. Isaac Omodewu on Sunday explained that the party primaries were tense because members of the party knew people whoever clinches the ticket of the party at all levels would win in the general elections.
Omodewu said he has been appealing to those aggrieved because of the primaries to put whatever happens behind them.
The party chairman who spoke while receiving about 18,000 PDP members who defected from the PDP to APC, led by a member of House of Representatives,  Hon. Muraina Ajibola in Ibarapa Central/Ibarapa North Federal constituency said he was confident that the party would  win all elective offices in 2023.
He said;"We are here to ensure that we unite our people with new defectees. This mammoth crowd you are seeing are defecting to our party from PDP today. We have been appealing to the aggrieved to stay in their home. They dont have anything to do outside the party when we are working hard to return to Agodi government house in 2023.
"For those who are just contemplating of going to other party, no place like home. Let them stay in their house. As the chairman of the party in the state, I will continue to appeal to them to stay in the party. If you see what is going on here today, you will see the need to unify our people. Our chances in 2023 election is very bright and that is why our primaries was very tense. Our aspirants know that if anyone wins the primary, such person would win the general elections.
"I can assure our people that come 2023, we will deliver Oyo state for APC. We will deliver Oyo state for Tinubu, Folarin, three senators, members of House of Representatives and even the state House of assembly. That is the reason our primary was so tense. Now we have completed the primary election process and we are going into the election proper. We are appealing to our people and they are yielding to our appeal. With all we have in ground, we will win the election in 2023."