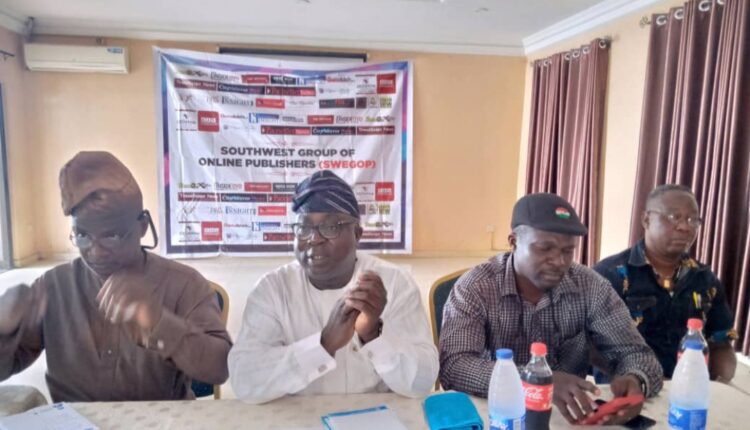 Why Makinde Engages Consultants For Revenue Collection –  Titilola-Sodo Comrade Sikiru Bayo Titilola-Sodo is a special Adviser to the governor of Oyo State, Engr. Seyi Makinde on Labour Matters. In this interview with team of Southwest Group of Online Publishers (SWRGOP), he explained that the governor of the state would not lose workers vote, efforts of the government to increase Internally Generated Revenue (IGR) and sundry issues.
How true is it that Engr. Seyi Makinde is very difficult to work with?
It depends on the perception of the person working with him. But to me, I have found him a pleasant person to work with. All what I know is that anyone that wants to engage him must be fully prepared.
How long will it take this government to reconsider the wages of the workers in line with the current situation in the country?
The minimum wage in Oyo State was negotiated in February 2020. Respective councils were finally directed to embark on negotiation in December 2021 which was concluded within two months. The minimum wage payment took effect in January and February salary was paid in line with the new minimum wage. So, arrears of the minimum wage were paid in March. The minimum wage in Oyo state is N30500 in which Engr. Seyi Makinde has been paying. He has been keeping to his promise by paying workers' salary on or before 25th day of every month. The minimum wage negotiation was the first of its kind in Oyo state. It was a negotiation that was devoid of rancor, violence, protest and strike. The governor doesn't wait for Federal allocation before paying the workers. Although, the salary has not been reviewed upward but we have continued to meet our responsibilities as at when due. Paying workers' entitlement is not limited to the active workers, the senior citizens are not left behind. This present government has committed over N13.5b to the payment of gratuities across board in the state.
What is the true position of tertiary institutions in Oyo State?
This government needs to be commended going by the enormous responsibilities before it. The tertiary institutions have the right to make their demands but they should be reasonable in making their demands. No domestic issue with LAUTECH until national ASUU declared a strike. The institution joined the strike but we have other state Universities that didn't join the strike. We are appealing to them to resume because the institution is just coming out of crisis ridden period. When Oyo state took over the institution, there was an agreement to pay N8b to Osun state as settlement which the state government has been paying. This is an open secret to which many of the staff of the institution are aware. So, if we now say something is happening nationally, should we now jeopardize the interest of the institution, students and the environment that it is located? These are the things we are appealing to them to consider. When this government came on board, we inherited arrears of LAUTECH staff salary that were not less than 8 months and we have paid everything.
As for other institutions in the state, we also negotiated their new minimum wage and they got what even public service did not get. The minimum in that sector was 95% of the table that came from Abuja while some got as higher as 98%. After Lagos State, we pay the best wages in Oyo state. It is only our public service workers that are mainly shortchanged, this is not deliberate, it is something that can be corrected. Our health workers earn better than other health workers in the Southwest except Lagos State. In addition, we have paid all the arrears in the institutions except Lanlate because they have a special issue we have not refused to settle.
Talking on the consultant, workers generally don't like consultants because there are regulations guarding the operations of the finances of the government. We are in a situation where the government continue to discover and observe lapses in some areas particularly in the collection of revenues. The government makes use of consultants for efficient collection of revenues and to also employ TSA for adequate monitoring. The government thinks there is a need to control its expenditure because the resources are not limitless. The resources are limited and we have a lot of commitments. We know that the easiest way to reflate the economy of Oyo state is through prompt payment of salary. Anyone saying prompt payment of salary, pension and gratuities are not achievements is either irresponsibly ignorant or satanically mischievous. Anyone who does what Napoleon was unable to do is greater than Napoleon.
What is your assignment as Special Adviser on Labour Affairs?
The job of my office is multivarious but it can be narrow down to the welfare of the workers and citizens of Oyo state. I see to what outrightly belong to the workers both at the formal and informal sectors. My job is to ensure that workers get paid, promoted, get their allowances and trained as at when due. Anyone who is shortchanged or unfairly treated can always reach out to my office for justice.
Oyo state civil service is a reflection of our society, the Oyo State Government is paying them as at when due. To whom much is given, much is expected. Is the governor making any demand from them to reciprocate the good gesture of prompt payment?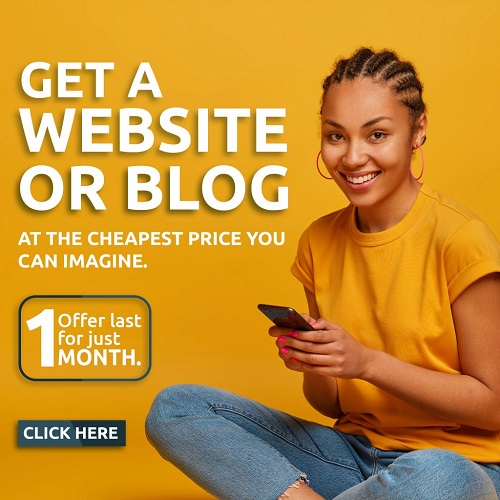 The request the government has always been making from the workers is to be diligent in their duties, honest and loyal to the government and people of Oyo state.
Some parts of civil service in Oyo state is almost collapsed, what is the government doing to revive them?
There are critical departments that are required to be staffed but it all depends on the resources available to the state. Over N11b is being paid as emoluments every month to workers and retirees in the state. I make bold to say that no government has done what Makind-led administration has done in terms of infrastructures in the space of 3 years in Oyo state.
What are you doing to make sure that LAUTECH students resume?
We are still talking, there is no time we have entirely shut the door for interaction. We have been appealing to them to return back to school. We are not condemning their activities neither are they condemning ours. They should be sympathetic and considerate.
Being at the other side of the table, how difficult is it to make Labour Union cooperate?
I have been lucky. Ofcourse, we disagree sometimes. I know they love me. Above all, we are open and honest to each other. When it is time to criticize and complain, we do have it. I have not lost my instinct for activism, they still see me as one of them. The solidarity is still strong.
Do you think workers in Oyo state will vote for Makinde for second term?
If one good term deserves another, I am confident that we shall not loose a single vote of the workers of Oyo state. We have tasted two sides of a coin and we know the side we would want to continue to reflect the sun.
Oyo state service is an aging service. The wish of Engr. Seyi Makinde is to open more opportunities for the people to reach the peak of their careers, that is what informed the creation of 20 new Permanent Secretary positions. We have about 100000 workers in Oyo state.
Recently, parliamentary staff of the Oyo State House of Assembly bullied the speaker concerning their Consolidated Legislative Salary Structure (CONLESS), what is happening concerning the implementation?
No matter what you do, excellent is a work in progress. It should have been implemented, but everything is subjected to the availability of resources. It is good for them to demand for its implementation, but the question is that, how many states have implemented it? Is it all Federal laws that are immediately domesticated across states? That is not to say that anything that is germane to the workers of Oyo state would be treated with levity. It is the same Honourable Speaker that presided over a meeting where an agreement was reached that the matter would be resolved. A date has been fixed and I can tell you that the outcome is going to be for the satisfaction of the two parties.