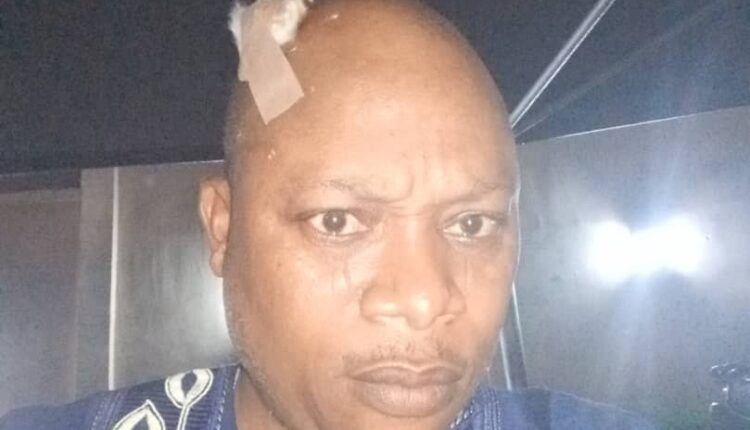 How Ibadan Mogaji Hits Olasomi With Broken Bottle Over Sallah Ram One of the suspended member of the Authentic Mogajis in Ibadan land on Sunday attacked a member of the group, Mogaji Ademola Olasomi of Elekuro compound with a broken bottle at the personal residence of the governor of Oyo State, Engr Seyi Makinde over distribution of Sallah ram.
Our source revealed that the crisis started when the governor instructed the Mogajis to compile the list of the Authentic Mogajis who are to benefit from the Sallah rams, but the name of the suspect was omitted from the list because he was romancing other political parties in the state.
The source further said when the said Mogaji could not get his own ram, he approached the governor at his Agodi residence but could only meet with the most powerful associate of the governor.
While waiting for the friend of the said associate of the governor at the launge of the governor's house, Mogaji Olasomi who was invited to give account of how the ram was distributed met the suspect at the bar and explained to him that his name was not on the list.
Our correspondent gathered that before Olasomi could explain the mode of distribution of the rams to the friend of the governor, the Mogaji had hit him with broken bottle in his head in the presence of the close associate to the governor.
It would be recalled that a former governor of the state, Otunba Adebayo Alao-Akala sacked the said Mogaji in 2009 over the same offence.
Also, the immediate past governor of the state, Senator Abiola Ajimobi sent him to Agodi prison when he attacked an Islamic cleric, Sheikh Taofeeq Akeugbagold with broken bottle.
Following the development, the police at Iwo road area command invited the suspect to explain his role in attempted murder of the said Olasomi, but our source revealed that the suspect has fled.